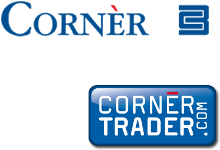 Cornèr Bank/CornèrTrader.com recently held a reception for the opening of its new branch office located in Old Fort Bay, Nassau, Bahamas.
An innovative bank that has a 60-year history in Switzerland and a 20-year presence in The Bahamas, it continues to solidify its commitment with the opening of this new branch and offering of additional products.
Two years ago, Cornèr launched CornèrTrader.com in The Bahamas.

"We continue to offer new products to meet the demands of our clients and the changing face of the financial industry. Our new office focuses on the trading side of the business. It also brings our presence closer to those who live in the West," said chairman Vittorio Cornaro at the opening.
Cornèr Bank is a privately-owned Swiss bank offering a full range of banking services as well as wealth management. CornèrTrader.com is a multi-asset, multi-device platform that supports many trading strategies. The platform possesses sophisticated tools, extensive information, analysis resources, and seamless access to the world's markets available to assets managers, fund managers and private investors around the world.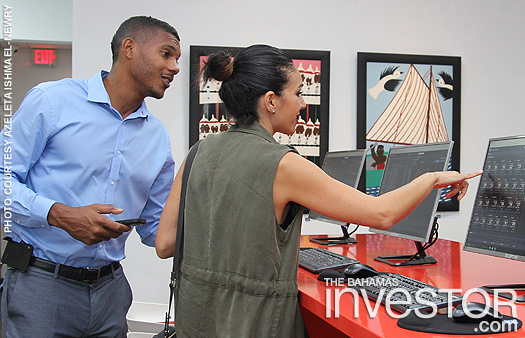 Pictured: Guests review the trading platform of Cornèr Bank/Cornèrtrader.com at an opening reception for the bank's new branch that opened at the Old Fort Towne Centre in The Bahamas. (Photo Azaleta Ishmael-Newry)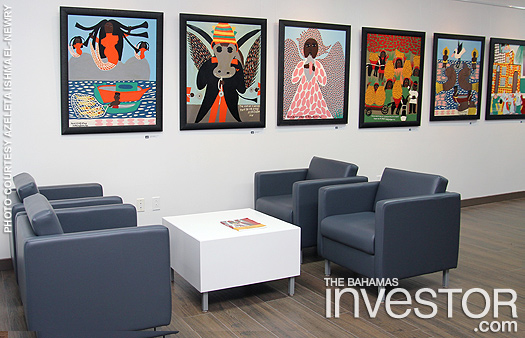 Pictured: The D'Aguilar Foundation's extensive collection of Amos Ferguson art will be on display for the next four months at the new branch office.. (Photo Azaleta Ishmael-Newry)