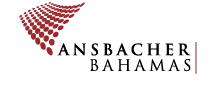 AF Holdings Ltd has announced that Ansbacher (Bahamas) Limited has completed the acquisition, with full regulatory approval, of 100 per cent of the shares of Edmond de Rothschild (Bahamas) Ltd from Edmond de Rothschild (Suisse) SA.
This acquisition is a result of The Edmond de Rothschild Group's decision to concentrate its activities and focus on its home markets.

Anthony Ferguson, executive vice chairman of Ansbacher (Bahamas), said: "We are pleased to conclude the purchase of this highly respected and internationally diversified wealth management company. The acquisition of Edmond de Rothschild (Bahamas) Ltd. is an excellent strategic fit that will significantly expand our reach and capabilities in some important lines of business. We believe that our prudent wealth management strategies, combined with the large distribution network of Edmond de Rothschild (Bahamas) Ltd., will allow us to help more people manage their wealth securely for generations to come. Over the coming months, we will drive forward the integration to maximise the benefits for our clients, employees and shareholders."
Luca Venturini, chairman of the Board of Edmond de Rothschild (Bahamas), said: "We are 100 per cent convinced this is the best outcome for all stakeholders of Edmond de Rothschild (Bahamas). Ansbacher (Bahamas) Limited is the largest and one of the oldest players in the Bahamas financial services sector. They have built a reputation for financial strength and stability that dates back to their inception in 1957 and we are confident that our existing client groups and employees will benefit greatly from the strong client focus that will come from this move."
Ansbacher (Bahamas) Ltd is a member of AF Holdings Ltd, a group of leading and trusted financial services, healthcare and media companies and real estate holdings based in The Bahamas and catering to clients around the world. AF Holdings Limited, which has more than $14.5bn in assets under management and administration and $230m in total group equity, also owns Colina Insurance Limited (rated A- (Excellent) by AM Best Company) and CFAL, an independent investment advisory firm.