Source:
Date:
Updated:

Ministry of Tourism
Wednesday, August 24, 2016
Wednesday, August 24, 2016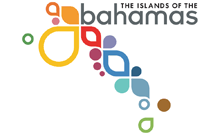 NASSAU, Bahamas, August 2016 (GLOBE NEWSWIRE) — The countdown is on as sixteen (16) couples eagerly wait for their wedding day in paradise. With The Bahamas 16 Weddings three months away, couples are in the final stages of planning and finalizing the details of their special day.
The blissful Canadian couples will be a part of sixteen weddings in various locations all transpiring simultaneously with one thing in common, their love. The weddings will take place on the alluring islands of Abaco, Andros, Bimini, Cat Island, Eleuthera, Exuma, Harbour Island, Grand Bahama, Long Island, Nassau and Paradise Island.

While bride-to-be Dawn Saunders, from Pickering, Ontario is still in the midst of working out the final details of her wedding, she is still stunned by their good fortune. "I still can't believe we won our dream wedding and will be saying our vows at the most beautiful place I could imagine, I'm excited and it's surreal," Saunders said.
Dawn is also excited to share her special day with a cherished group of family and friends.
"I'm looking forward to having our intimate group of family and friends closest to us be there to witness our nuptials, it means so much to us," she said. "Of course, I can't wait to say 'I do' to the man of my dreams on 'the point' at The Cove, Eleuthera. It doesn't get more perfect than that."
The Bahamas 16 Weddings Invitation competition asked engaged couples to submit creative photos or videos that enhanced a theme wedding, designated by the Bahamas Ministry Of Tourism, by creatively incorporating something from a selected Bahamas island into their wedding.
The submissions were required to be supplemented with a brief story of their love and their reasons for wanting to marry in The Bahamas. The most creative entries were short-listed by the consumers by voting on social media and bahamas16weddings.com. The contest officially closed on June 10, 2016.
The 16 lucky couples that will exchange vows on November 16th in The Bahamas are:
Agnes Meldrum and Travis Matubis of Blackfalds, Alberta, exchanging vows on Exuma
Lauren Heximer & Nathan Medeiros of Hamilton, Ontario – Harbour Island
Krista Coward & Christophe McMahon of Mitchell, Ontario – Andros
Jessyca Sylvestre & Jason Danyluk of Windsor, Ontario – Grand Bahama Island
Nicole Vogel & Michael D'Aoust of Sherwood, Alberta – Abaco
Kristen Cormier & Adam Morris of Burlington, Ontario – Grand Bahama Island
Alycia Park & Ryan Yaremko of Stoney Creek, Ontario – Cat Island
Dawn Saunders & Darryl Flowers of Pickering, Ontario – Eleuthera
Katrine Martyn & Curtis Streeter of Pickering, Ontario – Nassau
Tiffany Jones & Nabil Badre of Edmonton, Alberta – Abaco
Debbie Thompson & Jason Carrington of Toronto, Ontario – Nassau
Lana Newell & Mark Voisin of Bedford, Nova Scotia – Exuma
Tara Noone & Mike Sylvester from Kitchener, Ontario – Long Island
Megan Cull & Curtis McDonald of Cochrane, Alberta – Grand Bahama Island
Olivia Muc & Robert Surgeoner of Winnipeg, Manitoba – Bimini
Dayna Sawatzky & Tyler Pugh of Edmonton, Alberta – Paradise Island
Each couple will receive round-trip airfare to The Bahamas, hotel accommodations, meals, a wedding ceremony, cake, flowers, champagne, rehearsal dinner, a small reception, a videographer and a personal wedding coordinator to assist with planning their wedding.