Prime Minister Perry Christie was among the VIP guests invited to the farewell reception for Atlantis Paradise Island managing director George Markantonis, who is leaving the resort after almost a decade.
Christie praised George Markantonis as the man of the hour who had the right qualities to meet the particular challenges that faced Atlantis resort when he took the helm nine years ago.
The event took place at the resort March 12.

Markantonis, a seasoned hotelier from Zimbabwe, came to The Bahamas at a critical time for Atlantis and for The Bahamas in terms of development of the tourism industry. The Prime Minister pointed out "we had just lost Butch Kerzner and the loss had created a void" at the helm of both Atlantis, then a family-run business, and of the tourism industry.
"The industry needed someone at the reins who could understand the leadership role that Atlantis would have to play in helping to transition our tourism industry to new heights and the kinds of creative strategies that would be required from Atlantis to elevate The Bahamas brand in an even more competitive global marketplace."
Prime Minister Christie pointed out that Markantonis had the particular qualities that matched him well to the challenges.
Markantonis has accepted a position as president and chief operating officer of the Venetian, The Palazzo and the Sands Expo Centre in Las Vegas.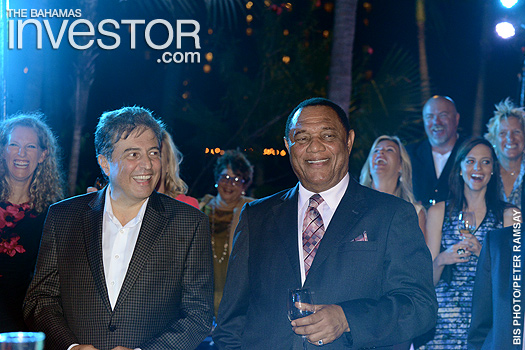 Pictured: George Markantonis, left, and Prime Minister Perry Christie. (BIS Photo/Peter Ramsay)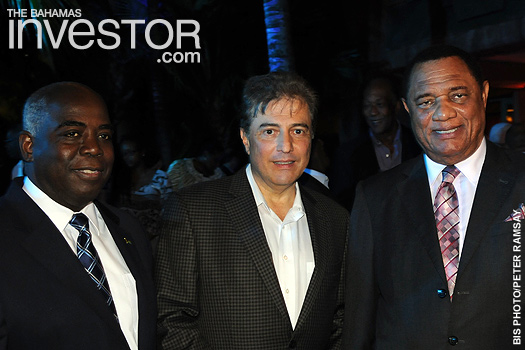 Deputy Prime Minister Philip Davis, George Markantonis, and Prime Minister Perry Christie. (BIS Photo/Peter Ramsay)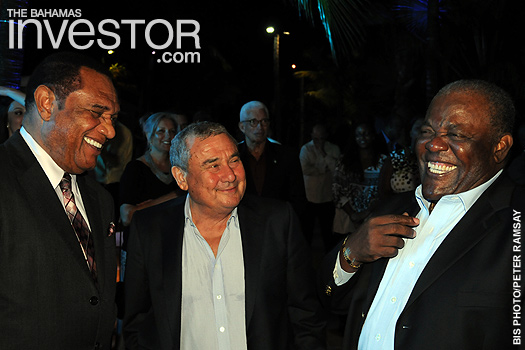 Prime Minister Perry Christie, Sir Sol Kerzner, and former Prime Minister Hubert Ingraham. (BIS Photo/Peter Ramsay)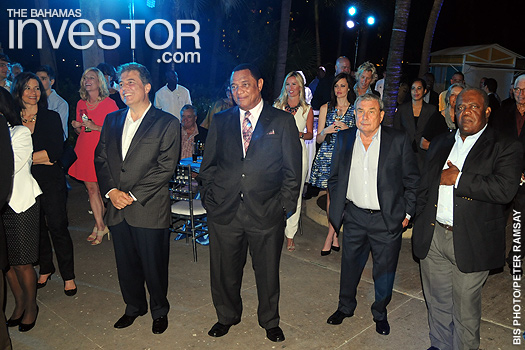 Markantonis, Christie, Sir Sol and Ingraham. (BIS Photo/Peter Ramsay)