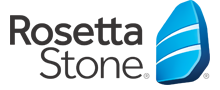 The Bahamas Financial Services Board (BFSB) and the Ministry of Financial Services have announced that they have partnered with the Ministry of Education and language leader Rosetta Stone Inc (NYSE:RST) to introduce a world language programme within public junior and senior high schools throughout The Bahamas.
The programme builds upon existing training through which Rosetta Stone has already helped more than 300 members of the BFSB improve language proficiency.

The expanded programme will now make language education available to approximately 200 students from schools around The Bahamas through a nine-month course utilizing Rosetta Stone's K-12 language solutions.
The programme will begin in September and continue to the end of the 2015-2016 school year.
"Ideally positioned at the crossroads of the Americas, The Bahamas has benefitted from its many natural advantages. However, a key ingredient of its success has been and always will be found in the capacity of its people," said BFSB chief executive officer Aliya Allen.
"As we seek to expand economic opportunities for Bahamians, we have to ensure that we are ready to participate in a global job market that is demanding, exacting and highly competitive. Language learning is critical to achieving this goal, and we're thrilled to continue working with Rosetta Stone to help expand its programmes to students in our country."
The high school course is part of the BFSB's Towards a Bilingual Bahamas initiative, which was created in recognition of the importance of starting this process earlier in the lives of young people who have not entered the job market yet.
"It is a small, but important, start to achieving the vision of a bilingual Bahamas," added Allen.
Currently, more than 100 financial services adult students are participating in the 2015 Rosetta Stone programme.
In previous years, as many as 250 students have participated.
The Ministry of Financial Services says that bilingual employees are immediately more marketable and can command as much as 10-15 per cent more in compensation just by virtue of the skill.
This advantage is not confined strictly the financial services sector; tourism, manufacturing and retail all benefit from the ability to converse with customers in their language.
"This partnership is a great example of collaboration with the public and private sectors of a nation and serves as a model for how leaders can make an impact on the future of their residents through education," said Hector Gomez, head of strategic partnerships in Latin American and Caribbean for Rosetta Stone.
"Today's global market has changed the game for workers around the world and The Bahamas is making strides by investing in language training to help its people build the core competencies required to compete in a global workforce."