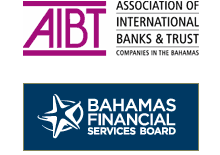 The Bahamas Financial Services Board (BFSB) and the Association of International Banks and Trust Companies in The Bahamas (AIBT) have joined forces to raise funds to assist the many Bahamians in the southern Bahamas who were left homeless or without any possessions in the wake of Hurricane Joaquin.
The country's two major financial services organizations hope to raise thousands of dollars to help victims of the powerful storm which hovered over the southern Bahamas for almost two days and are now with almost $40,000 raised toward that goal.

In a joint statement BFSB CEO Aliya Allen and AIBT chair Antoinette Russell said: "Like all Bahamians we are shocked by the Joaquin's devastation of the southern Bahamas and concerned for the people who live there. By working together we believe we can make a bigger impact than alone."
The Financial Services Care Initiative will purchase priority items as identified by relief organizations and community groupings. Such organizations are asked to contact info@bfsb-bahamas.com for information.