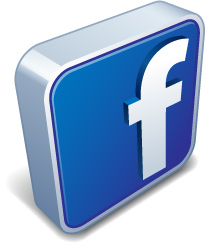 The Ministry of Finance announced today it has launched its Facebook page, taking its ongoing educational campaign to the social media network.
Launched February 6, the page had about 400 views in the first few hours and is being updated Monday-Friday, with new information added daily.
"We want Bahamians to have access to accurate information, whether they see it in print, hear it on radio, watch on TV or seek it out through any of the popular social media sites," said financial secretary John Rolle.
"Stakeholders are asking for facts surrounding value added tax (VAT) and its implementation process, so this is another step taken as the government listens to consumer comments through various meetings and the recently launched VAT hotline."

The Facebook launch is the latest in a series of efforts to reach out to the public in the consultation and communications process.
Ministry of Finance representatives have met with hundreds of persons over the past several weeks visiting churches, firms, professional meetings and business associations.
Presentations with interactive sessions are scheduled over the next several weeks, as those charged with refining the VAT legislation prepare to make their final recommendations and educate the public about the basics of the legislation.