Source:
Date:
Updated:

eturbonews.com
Friday, May 2, 2014
Friday, May 2, 2014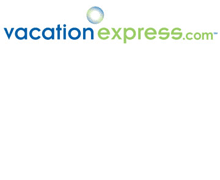 GRAND BAHAMA ISLAND (eTurboNews) – Accelerating the wheels of revitalization, Vacation Express and Bahamasair in partnership with the Grand Bahama Island Tourism Sector introduced weekly 737-400 non-stop Jet service from 8 US cities for summer 2014. Commencing May 1 through October 31, 2014, this summer program will fuel the economic engine of Grand Bahama once more, welcoming the return of major gateways in the New York tri-state and Washington DC areas with flights from Newark, NJ; Baltimore, MD; and Richmond, VA. Other gateways will include Birmingham, AL; Cincinnati, OH; Columbus, OH; Memphis, TN; and Raleigh/Durham, NC. Grand Bahama is re-entering these markets with additional air-inclusive package options, featuring the recently opened 4-Star All-Inclusive Memories Grand Bahama Beach Resort.

Headquartered in Atlanta, GA, Vacation Express operates extensive air inclusive programs to popular resort destinations in the Bahamas and Caribbean, Mexico and Costa Rica from most US cities. For this new service offering, Vacation Express via Bahamasair flight services will offer to travelers, a weeklong vacation package and all-inclusive deals entailing non-stop flights, round trip airport transfers, accommodations and meals. Travelers will have access to dedicated on island representative.
The introduction of this program increases the average length of stay for the destination, as well as an increase in visitor spend on tour excursions, etc. The Vacation Express programme also aids the Ministry of Tourism's goal of achieving the widest possible distribution of the benefits of tourism, as tour operators, tour guides, attraction owners, craft persons, conch shacks and other businesses from the East End to West End are poised to begin selling their products and services to these adventuresome visitors.
Total incremental seats to the destination from the USA via the Vacation Express/Bahamasair program is 66,000 and combined with 34,000 from Canada for a total of 101,000 seats. This translates a projected increase of 71,000 passengers, representing 460,450 visitor nights overall. Tourism earnings from this new traffic should amount to $57 million.
Commencing with the arrival of the Baltimore flight on Thursday, May 1st, and Newark on Friday, May 2nd, the other six gateways are schedule as follows:
• Birmingham, AL – BHM, May 3 – August 6
• Richmond, VA – RIC, May 4 – August 7
• Columbus, OH – CMH, May 5 – August ,
• Memphis, TN – MEM, August 11 – October 25
• Raleigh/Durham, NC – RDU, August 12 – October 26
• Cincinnati, OH – CVG, August 13 – October 27
Vacation Express is part of family-owned and operated, Toronto-based Sunwing Travel Group Inc., Canada's leading vertically integrated leisure travel company, and has sold well over 2 million vacation packages to its exotic destinations.
Source: eTurboNews.