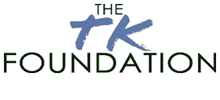 NASSAU, BAHAMAS. Feb. 3, 2014–(Marketwired) – The TK Foundation is pleased to announce the appointment of Board member Susan Karlshoej to Managing Director, succeeding Arthur F. Coady, who will continue as Chairman of the Board of Directors.
The new leadership structure enables management to have an increased focus on evolving and developing global partnerships while the Board continues to provide oversight, governance and strategic direction.

"2013 was our largest year for disbursements of grants and, as a result, The TK Foundation has become an even stronger funding vehicle for maritime and youth development, two areas that we will continue to evolve while we partner with new organizations globally in hopes of making a difference," says Ms. Karlshoej. "Mr. Coady has structured a very strong base on which to further build our impact and reach. I feel fortunate that we will continue to have his leadership during this exciting time of transition and growth."
In 2013, The TK Foundation disbursed more than $10 million in grants, an increase from $6 million in 2012. The TK Foundation awards grants to non-profit maritime and youth development programs worldwide.
Mr. Coady held the role of Managing Director and has served as Chairman since The TK Foundation's inception in 2002.
In addition to this leadership change, The TK Foundation has engaged the services of Patricia Benevenia as a Program Officer. In her role, Ms. Benevenia will also support Ms. Karlshoej in the daily operations of The TK Foundation, and work to deepen The TK Foundation's relationships with its funding partners.
About The TK Foundation
The TK Foundation is an independent, private, grant-making foundation supporting non-profit maritime and youth development programs. It was established in honor of J. Torben Karlshoej, founder of the Teekay Shipping Group (now Teekay Corporation). Since its inception in 2002, The TK Foundation's grants of approximately $36 million have helped provide valuable research, health care, facilities, education and other development opportunities for a variety of non‐profit organizations and individuals.