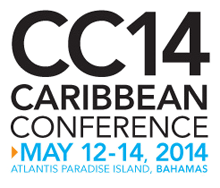 2014 marks a return to The Bahamas for STEP CC and this years conference will bring a new view and a whole new world of possibilities for the trust world, both regionally and globally.
As STEP continues to grow worldwide and trust practitioners move from strength to strength, so too does the STEP Caribbean Conference.
2014 promises to be a reflection of the new confidence and the new wave of opportunity between on-shore and the IFC's.
Always a consistent truth, STEP CC 2014 will explore the possibilities that come with the notion that Caribbean IFC's will continue to grow and leverage their respective strengths in a world where change is the norm.

STEP CC 14 will tackle the myriad of issues facing the trust practitioner today including the changing face of the client, dealing with complexities of running a trust business locally, regionally and globally and the increasing impact of technology on our day to day lives.
Delegates from around the Caribbean, Latin America, the US, Canada, UK and Europe will join a cadre of world class speakers for three days of networking, learning and conversation.
This is an excerpt from STEP Caribbean Conference as it appeared on March 19, 2014. For updates or to read the current version of this post in its entirety, please click here.

Continue reading this post >