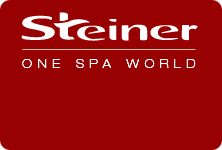 [Note: Any reference to stocks and its underlying recommendation does not reflect the opinion of The Bahamas Investor or any of its contributors.]
NASSAU, The Bahamas, April 30, 2014 (GLOBE NEWSWIRE) — Steiner Leisure Limited (Nasdaq:STNR) today announced financial results for the first quarter ended March 31, 2014.
Steiner Leisure's revenues for the first quarter ended March 31, 2014 increased 2.2% to $216.7 million from $212.0 million during the comparable quarter in 2013. Net income for the first quarter of 2014 was $7.4 million compared with $12.7 million for the same quarter in 2013.

Earnings per share for the first quarter ended March 31, 2014 was $0.50 per share, compared with $0.86 per share for the comparable quarter in 2013. The earnings per share data are presented on a diluted basis.
Steiner Leisure Limited is a worldwide provider and innovator in the fields of beauty, wellness and education. We are dedicated to maintaining the highest quality standards and continually evolving to include and anticipate new developments within our industry. We aim to maintain and expand our existing diverse portfolio of services, products and brands, as well as to seek out new opportunities to complement our business.
Our services include traditional and alternative massage, body and skin treatment options, fitness, acupuncture, herbal medicine, medi-spa treatments and laser hair removal. We are committed to providing our customers with a wide-ranging assortment of beauty products, including premium quality options developed by us under our own brands, as well as those purchased from third parties.
Our distribution channels include our shipboard and land-based spas and salons, destination spas, health clubs, department stores and third party retail outlets and distributors. We also sell our products on certain British Airways flights, on QVC, by catalog, and online through our websites, including www.timetospa.com and www.blissworld.com.
Our post-secondary schools offer programs in massage therapy and skin care, among others, and, along with our recruiting and training operations, prepare spa professionals for careers in the health and wellness industry, including within the Steiner family of companies.
Our cruise line operations are conducted in spas onboard 146 ships, including Azamara Club Cruises, Carnival Cruise Lines, Crystal Cruises, Cunard Cruise Line, Holland America Line, Norwegian Cruise Line, P&O Cruises, Princess Cruises, Royal Caribbean Cruises, Seabourn Cruise Lines, Silversea Cruises, Thomson Cruises and Windstar Cruises.
Our land-based spa operations are carried out under our Elemis®, Mandara®, Chavana®, Bliss® and Remède® brands and take place in 66 locations, including resort spas, urban hotel spas and day spas. In addition, a total of 28 resort and hotel spas are operated under our brands by third parties pursuant to license agreements with the company. Our land-based customers include Caesar's Entertainment, Hilton Hotels, Kerzner International, Loews Hotels, Marriott Hotels, Nikko Hotels, Planet Hollywood, Sofitel Luxury Hotels, St. Regis Hotels, W Hotels and Resorts and Westin Hotels and Resorts.
Our Ideal Image customized laser hair removal services are provided by highly trained, experienced practitioners through a nationwide network of 126 treatment centers (17 of which are operated by franchisees) across 31 states.
We develop and sell a variety of high quality beauty products under our Elemis, La Thérapie™, Bliss, Remède, Laboratoire Remède® and Jou® brands.
Our schools operations consist of 12 post-secondary schools (comprised of a total of 32 campuses) located in Phoenix, Scottsdale, Tempe and Tucson, Arizona; Westminster and Aurora, Colorado; Groton, Newington and Westport, Connecticut; Miami, Orlando, Pompano Beach, Sarasota and Tampa/St. Pete, Florida; Chicago, Crystal Lake and Woodridge, Illinois; Baltimore, Maryland; Boston, Massachusetts; Las Vegas, Nevada; Hoboken and Wall, New Jersey; King of Prussia and York, Pennsylvania; Arlington, Houston and Richardson, Texas; Salt Lake City and Lindon, Utah; Charlottesville, Virginia; and Federal Way and Seattle, Washington. Offering programs in massage therapy and, in some cases, skin care, these schools train and qualify spa professionals for health and beauty positions within the industry, including our own operations.
As part of our employee recruitment operations for our shipboard spas, we provide education to our shipboard employees through our rigorous training programs, at our primary training facilities near London, England or one of our satellite training centers in South Africa and the Philippines. These employees are sourced primarily from the British Isles, Australia, South Africa, Southeast Asia, Canada, the Caribbean and continental Europe.
The Company will be holding a conference call at 11:00 am (EDT) on Thursday, May 1, 2014. Clive E. Warshaw, Chairman of the Board, and Leonard I. Fluxman, President and Chief Executive Officer, will discuss the contents of this press release.
If you wish to participate in this conference call, please call (517) 308-9020 for domestic and international calls approximately ten minutes before the scheduled time. The password is "Steiner". The call is available for replay from Thursday, May 1st (approximately 3 hours after the call takes place) through Thursday, May 8, 2014 at approximately 5:00 pm (EDT). You may reach it by dialing (203) 369-0964 for both domestic and international calls. The passcode is "33146".
SELECTED FINANCIAL DATA
($ and shares in thousands, except per share data)
(Unaudited)
First Quarter Ended
March 31,
2014
2013
Revenues:
Services
$155,294
$151,312
Products
61,442
60,702
Total revenues
216,736
212,014
Cost of Sales:
Cost of services
129,257
121,114
Cost of products
42,568
40,677
Total cost of sales
171,825
161,791
Gross profit
44,911
50,223
Operating Expenses:
Administrative
14,912
14,812
Salary and payroll taxes
20,438
19,637
Total operating expenses
35,350
34,449
Income from operations
9,561
15,774
Other Income (Expense):
Interest expense
(756)
(1,419)
Other income
143
144
Total other income (expense)
(613)
(1,275)
Income before provision for income taxes
8,948
14,499
Provision for income taxes
1,587
1,759
Net income
$7,361
$12,740
Income per share:
Basic
$0.50
$0.87
Diluted
$0.50
$0.86
Weighted average shares outstanding:
Basic
14,681
14,647
Diluted
14,768
14,758
STATISTICS
First Quarter Ended
March 31
2014
2013
Average number of ships served1:
154
153
Spa
116
113
Non-Spa
38
40
Average total number of staff on ships served:
2,766
2,688
Spa
2,410
2,318
Non-Spa
356
370
Revenue per staff per day2:
$408
$431
Spa
$427
$455
Non-Spa
$277
$277
Average weekly revenues:
$51,398
$52,852
Spa
$62,266
$65,388
Non-Spa
$18,212
$17,786
Average number of land-based spas operated3
66
67
Average weekly land-based spas revenues
$29,051
$30,373
Total schools revenues
$19,664,000
$19,860,000
Total wholesale and retail product revenues
$31,984,000
$30,009,000
Average number of Ideal Image locations3, 4
109
80
Average weekly Ideal Image revenues4
$27,696
$30,782
Ideal Image revenues
$38,814,000
$31,692,000
Ideal Image cash revenues5
$35,974,000
$38,959,000
1 Average number of ships served reflects the fact that during the period ships were in and out of service and, accordingly, the number of ships served during the year varied.
2 Revenue includes all sales of services and products on ships. Staff includes all shipboard employees. Per day refers to each day that a cruise ship is in service.
3 Average number of land-based spas and Ideal Image locations operated reflects the fact that during the period spas and centers were opened or closed and, accordingly, the number of spas and centers served during the period varied.
4 Excludes 17 centers which are operated by franchisees.
5 This represents revenues on a cash basis for the entire periods.
Leonard I. Fluxman, President and Chief Executive Officer
(305) 358-9002, ext. 1215