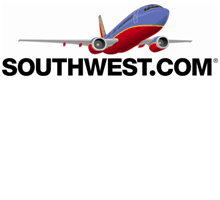 Southwest Airlines, the US airline that launched a low-cost air travel revolution four decades ago, is expanding its horizons for the first time to international service.
The largest carrier of domestic passengers in the United States began selling seats on its first-ever scheduled international flights to three Caribbean beach destinations – Aruba, Nassau in The Bahamas, and Montego Bay, Jamaica.
Beginning on July 1, Southwest will operate daily, non-stop flights from Atlanta, the Baltimore/Washington airport, and Orlando to those destinations.

The expansion comes with Southwest's integration with AirTran Airways, which it acquired in 2011. Southwest expects to complete the integration and retire the AirTran brand by the end of the year.
By the end of 2014, Southwest plans to be operating the former Air Tran flights to Mexico's Cancun, Los Cabos, and Mexico City, and Punta Cana in the Dominican Republic.
Chief executive Gary Kelly said the opening of bookings marked "the final lap in the journey to make possible our international future".
"Today's milestone enables us to reach new territory, new customers, and build upon a four-decade foundation of doing right by the travellers who trust our value and our people," said Kelly.
Southwest, which has been in service since 1971, has bucked the airline industry trend of added fees, notably refusing to charge for the first two bags of checked luggage.
Based in Dallas, Texas, Southwest ended 2013 with full-year earnings of US$754mil (RM2.452bil), up from US$421mil (RM1.369bil) in 2012. The company has posted 41 consecutive years of profitability. – AFP Relaxnews