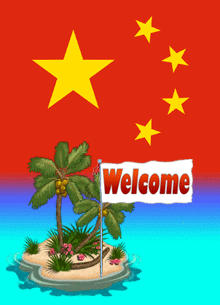 The Bahamas' Ministry of Tourism (MOT) is stepping up its efforts in China, hoping to tap into the growing market of middle-class Chinese tourists.
By 2015, 100 million Chinese will travel abroad, according to the United Nations World Tourism Organization and the MOT has been increasing its visibility in Asia to try to reach this market, says the Ministry's director for Asia, Don Cornish, who attended the International Forum on Chinese Outbound Tourism in Beijing last week.
"That is how we create our business," Cornish said, speaking of the one-day conference, which welcomed more than 300 delegates from around 20 countries. "We need to travel for trade and make connections. We are getting to know how business is done and strategies that will work."

Getting a feel for the market in this way is very important, according to Cornish, who says understanding the needs of the Chinese tourist is a key part of the MOT's short-term strategy.
"[The Chinese market] has enormous potential. We have to see what we can do to attract that business. We have to determine to what extent we can benefit from it, how we can push that market and whether what we can offer it is practical. These are the building blocks towards the future," he said.
The MOT is concentrating its efforts in Beijing, Shanghai and Hong Kong and particularly hopes to reach the growing middle class in these areas, as they are more likely to have the necessary disposable income to travel abroad.
The Ministry hopes to use various networking channels to build The Bahamas' brand. "We are going to have to work hard with media in China, with social networking, to make that link stronger," says Cornish. "We are trying to establish a presence there."
cmorris@dupuch.com