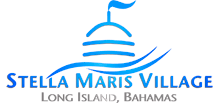 Mar 16, 2014 (CWO) — British-owned developers Stella Maris Village Limited, in conjunction with local Long Island firm Cartwright's Construction and Nassau-based Carib Construction and Project Management Company Limited, have started work on the first of their new homes in The Bahamas.
The home has been redesigned to become some 7,500ft squared and is located on half an acre of land with views of both the Atlantic and the Caribbean. When completed it will attain a value of around $3mn. (Source)

And although the build at Stella Maris Village, Long Island, will spend its first few years as a model/show home, ownership interest in properties from the Middle East has already proved substantial.
A spokesperson said: "In the first two months of 2014 Stella Maris Village has received over 200 enquiries for land and property from countries such as the USA, the UK and the UAE. Of these global enquiries more than one in eight came from individuals living in and around the Middle East – the majority of which was located in Dubai."
The company has an office in London and is also looking to appoint an agent in Dubai purely because demand from the market in the UAE has now reached such intensity.
Source: ConstructionWeekOnline.com.