KRyS Global, a corporate asset recovery, insolvency, forensic accounting and business advisory services firm recently welcomed Michael Schulz into its Bahamas office.
Prior to joining KRyS Global, Schulz worked in the advisory department of a major accounting firm in Germany, the Cayman Islands and the Channel Islands.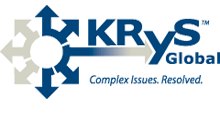 His career commenced as a turnaround consultant, advising investors and companies how to avoid bankruptcy, which prompted him to then focus on recovery projects and manage a number of complex cross-border court administered liquidations and forensic investigations.
Schulz then became responsible for management consulting and risk consulting, with a focus on assisting governments, regulators and financial services companies to navigate through the sudden increase of regulatory changes.
"I've been involved in a broad range of consultancy work and am very excited to join KRyS Global, as its range of services closely matches my experience," says Schulz.
Schulz is a member of the CFA Institute, the CFA Society of the UK and the Association of Certified Fraud Examiners.
"Michael's recruitment demonstrates our continued commitment to growing the business in both The Bahamas and internationally. This addition to the existing KRyS Global team means we are perfectly placed to grow our client offering in this region," says Edmund Rahming, managing director of the Bahamas office.