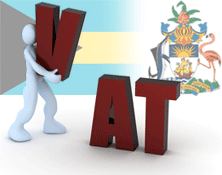 The government has commissioned a final study of its tax reform proposals, as it gears up to introduce value added tax (VAT) by July 2014, and has reassured the business community that it will continue to consider alternative proposals.
Speaking at the Bahamas Business Outlook, held at the Melia Resort on Cable Beach yesterday, Prime Minister Perry Christie said his government was closely studying all options "to address every concern."
"There must be comprehensive reform of public finances to significantly improve the government's revenue collection," he said during his keynote address at the one-day business conference.

"The private sector as the primary engine of growth must be hand in hand with us as we move forward."
"Our [VAT] reform proposals are informed by detailed comprehensive studies from the International Monetary Fund and the Inter-American Development Bank. We continue as a government to study alternative proposals."
The government has commissioned a team of international taxation experts to draw up recommendations ahead of the July 1 deadline, added the Prime Minister.
"This will address all the issues, all the concerns and all the alternatives."
"Our objective is to have a system of taxation that provides adequate revenue for modern governments, while providing economic growth."
The government has committed to tax reform as part of its bid to become a full member of the World Trade Organization and this week the Ministry of Finance announced the launch of a new hotline service to educate the public about the proposed changes.
cmorris@dupuch.com