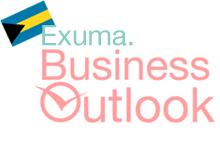 The 9th Annual Exuma Business Outlook is scheduled to take place Wednesday, October 22, 2014 at Sandals Emerald Bay Resort in Georgetown. This year's theme is "Charting a Course for Growth in Exuma."
Transport and Aviation Minister Glenys Hanna-Martin is scheduled to be the keynote speaker.

Also slated to speak are: president and chief executive officer BAF Financial Chester Cooper; co-chair, VAT Education, Jasmine Davis; deputy chief medical officer Dr Delon Brennen; executive director of the Bahamas National Trust (BNT) Eric Carey; general manager of Sandals Emerald Bay Golf, Tennis and Spa Jeremy Mutton; senior director of airlift development, Ministry of Transport and Aviation, Tyrone Sawyer; and president of the Exuma Chamber of Commerce, Pedro Rolle.
Joan Albury, president of TCL Group and organizer of the multi-island Business Outlook series explained the choice of presenters.
"The fundamental purpose of the Exuma Business Outlook and of the whole series is to bring information to the local and wider community that affords a global view of our country's development picture. Being able to appreciate all aspects of a given situation and how each will impact your development goals can help you make better decisions."
Albury noted that one of the main goals of the Outlook event is to increase general knowledge among Bahamians of communities throughout the archipelago.
Persons interested in attending Exuma Business Outlook 2014 may contact Teddy Clarke, Exuma Chamber of Commerce at Tel. 242-524-8777; Sharmaine Deveaux at the Exuma Tourist Office at 242-336-2431 or Margaret Albury, The Counsellors Ltd. 242-322-7505. Online registration is also available at www.tclevents.com.