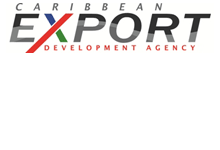 Bridgetown, Barbados, February 14, 2014–The Caribbean Export Development Agency (Caribbean Export), in conjunction with the implementing partners CARICOM Secretariat and the Ministry of Industry and Commerce of the Dominican Republic (DICOEX), have been awarded responsibility for the implementation of a €3.2-million ($4.3-million) programme by the European Union towards the implementation of the 10th European Development Fund (EDF) Services Sector Component.
Implementation of the services component will be a collaborative effort between the agency and implementing partners CARICOM Secretariat and DICOEX.

"The services component of the EPA represents one of the concrete ways that Caribbean businesses and entrepreneurs could reap tangible, economic benefits. The services sectors in most CARIFORUM countries is a significant contributor to GDP (gross domestic product), accounting for more than 50 per cent of GDP in most cases and over 60 per cent for the OECS (Organization of Eastern Caribbean States) member states," said ambassador Michael Barfod, head of delegation to Barbados and the Eastern Caribbean for the European Union, at the cheque hand-over ceremony.
The 10th EDF Services Sector programme will address issues challenging CARIFORUM states specifically through: the development of a policy and regulatory framework to support the CARIFORUM services sector; building capacity of national and regional services support organizations such as the Coalition of Services and Chamber Commerces; and improvement of the mechanisms for the collection and dissemination of data and statistics. The programme, whilst supporting the development of the services sector, also facilitates the beneficial integration of the CARIFORUM states into the world economy.
"We all recognize the increasingly important role that the services sector plays in our economic development" stated senator Maxine McClean.
"Some of us have been reaping success in this area, for example the financial services sector has become the second largest contributor to GDP in the Caribbean. Expansion of investment in this area has served to deepen linkages with the agricultural, manufacturing and alternative energy sectors. The contribution of this relationship has been truly outstanding. It continues to generate employment and much needed revenue, which augurs well with the creation of a sound economic base."
The programme will cover at least the professional, financial, education, health and wellness, tourism, cultural entertainment and sport, and ICT services sectors, with the objective of ultimately improving the competitiveness of CARIFORUM services suppliers and promoting improved access to regional and international markets.
"The creative industries have emerged as a key growth sector in the Caribbean economy through its contribution to GDP, exports, and employment, as well as its impact on destination and intellectual property branding," added executive director Pamela-Coke-Hamilton.
"In light of the great importance that the services sector plays in the region, we are pleased that Caribbean Export will play a role in the implementation of the 10th EDF Services Sector Component. In collaboration with our implementing partners, the CARICOM Secretariat and the Ministry of Industry and Commerce of the Dominican Republic, our intention is that the end result of this programme will enhance the competitiveness of CARIFORUM service suppliers and create an optimum business environment for services."