Source:
Date:
Updated:

My-Villages
Thursday, March 20, 2014
Thursday, March 20, 2014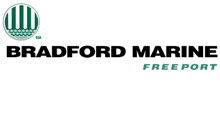 Hobe Sound, Fla. March 2014 — My-Villages, a leading provider of marine mobile technology, is proud to announce that Bradford Marine, a premier name with shipyard and brokerage facilities in Fort Lauderdale and The Bahamas, is the first brokerage in the nation to arm customers with mobile technology designed to simplify boat ownership.
Bradford Marine will use The Boat Village, a mobile platform that simplifies communication and collaboration, to make it easier for owners to coordinate service and maintain their vessels.

Bradford Marine will make The Boat Village Premium Service available to all of their customers, allowing them to create a digital profile for the vessel and all of its equipment, including a custom maintenance plan based on manufacturer recommendations. Also, with The Boat Village, owners can receive reminders when maintenance is due and coordinate service online.
A leader in yacht service since 1966, Bradford Marine is already using My-Villages' DockMaster suite of marine software, and the addition of The Boat Village will enable the company to enhance and simplify communication with customers.
"Bradford Marine has been an industry leader for decades and we are thrilled they chose The Boat Village for their customers," said Kevin Hutchinson, founder and CEO of My-Villages. "From advanced lift and dry-dock equipment to the way they have expanded their business, this company is forward-looking, and their interest in The Boat Village takes their desire to innovate customer service and engagement one more step."
Paul Engle, Bradford Marine's President, said, "This product allows boat owners and captains to use the oldest technology to maintain and care for their boats." The Boat Village Premium Service, an application that works on any smartphone, tablet or computer, functions like an electronic medical record and care coordination platform.
The Boat Village keeps an inventory of all onboard equipment, which is personalized with electronic manuals and automated maintenance reminders. With the touch of a button, owners can send an online service request and communicate with their technicians. Service professionals can answer questions, provide updates on work in progress and help owners update their service history record by marking tasks complete, and it all gets done in the same application. Records are preserved electronically and the boat's service history, usage trends, trip logs and other useful information are readily available.
Bradford Marine joins a growing list of major marine firms who have signed on as The Boat Village Innovation Partners, companies committed to leveraging technology to improve how they connect, communicate and collaborate with customers. They include The Hinckley Company and Regal as well as service yards like Whiticar Boat Works, Saunders, Maine Yacht Center, Front Street Shipyard and Marine Professionals Incorporated (MPI).
Source: My-Villages.