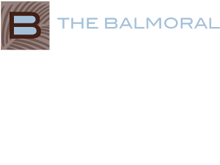 President of The Balmoral development on New Providence, Jason Kinsale, says that he is expecting to break ground on his new venture, One Cable Beach, in July of this year.
The new development is a 67-unit luxury condominium beachfront complex on Cable Beach, neighbouring the Baha Mar resort.
Every unit in the eight-story high-rise has a sea view and Kinsale says that when planning the design the developers looked to a modern, open architectural style.

"We wanted to focus on luxury and tranquility, so the boutique residences have high ceilings and large balconies to give a real sense of openness."
The complex will feature an infinity pool, inside and outside exercise and gym areas and private beach access.
"It is a very serene spot, with rich foliage and access to a private beach," adds Kinsale. "It's like an oasis in New Providence."
The new development is roughly 600 ft from the largest luxury resort development in the Caribbean region, Baha Mar, which is scheduled to open at the end of this year.
"Homeowners at One Cable Beach will be able to get access to the vast range of amenities on offer at Baha Mar, including world-class shopping and fine dining," says Kinsale.
"Baha Mar is making a $3.5-billion investment and it would be a shame not to capitalize on that opportunity," he adds. "Baha Mar represents a great opportunity for The Bahamas."
The $30-million One Cable Beach venture is being funded by Kinsale's Aristo Development Ltd and units start at $439,000 for a one-bedroom condo and $629,000 for two-bedroom residences.