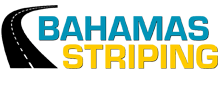 Approximately one year after breaking ground on land leased from the Bahamas Agricultural and Industrial Corporation (BAIC), Bahamas Striping celebrated the grand opening of its new $2-million headquarters and manufacturing facility earlier this month.
Bahamas Striping welcomed Minister of State of Transport and Aviation Hope Strachan and Minister of State for Investments Khaalis Rolle, as well as industry partners, employees, and other guests.

The opening of the building represents a landmark in the continuing growth of Bahamas Striping Group of Companies, as well as an important strategic step in the development of the manufacturing industry.
President of Bahamas Striping Group of Companies Atario Mitchell said: "Our strategic development plans and part of our success model to date is that we developed strategic alliances with globally recognized industry experts so as to increase our deliverability and capacity."
"I am pleased to announce that my company some months ago formally approached the government with two public, private funding partnership proposals. One pertaining to road works and the other pertaining to our airports. Our proposal to the Ministry of Works pertaining to the roads seeks to first and foremost to save lives by improving the markings, providing adequate signage, installing reflective studs and launching a national road safety campaign. Our proposal for the airports is designed to initially bring some 10 airports up to FAA/ICAO standards."
The private funding partnership proposal, which is valued at $8.25 million, will focus on road and airport improvement projects in Abaco, Acklins, Cat Island, Eleuthera, Exuma, Grand Bahama, Inagua, Long Island, New Providence, and San Salvador.
Bahamas Striping believes that this partnership will stimulate economic growth in the tourism industry through better air services and local employment.
Minister Strachan said: "The opening of this new building serves as an inspiration to us all, and it shows Bahamians that we too can achieve our goals."
"Bahamas Striping provides a unique service, and it's a tribute to the efforts of entrepreneurs with a vision. This government believes in Bahamians, and we have provided Bahamas Striping and its subsidiaries with substantial contract opportunities of a value of $800,000, and the government will continue to provide opportunities in New Providence and in the Family Islands."
The new manufacturing facility will also serve as the home for another subsidiary of Bahamas Striping, Caribbean Paving Solutions.
Caribbean Paving Solutions will provide pavement rejuvenators and cold patch asphalt products.
Managing director of Bahamas Striping Group of Companies Dr Allen Albury said: "At present we have established exclusive distributorship agreements for The Bahamas and the Caribbean for two environment friendly advanced products. Until we commence full scale manufacturing in 2015, we will distribute both products through two channels: through wholesale means to retail operators or those who meet a criteria to becoming an authorized applicator; and a client can contract our us directly to provide the product and carry out the application process."
Caribbean Paving Solutions believes that the ultimate economic impact will be the huge cost savings to the government and private developers as both products will extend the life of asphaltic pavements for up to five years with one single treatment.
Dr Albury said the group of companies is planning to enter the Caribbean market not as a striping company, but one that provides full road maintenance service.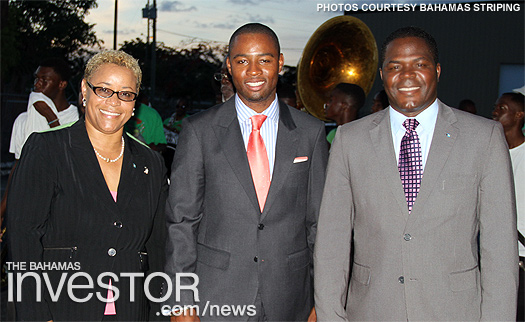 Pictured: Cabinet Ministers celebrate the grand opening of the Bahamas Striping facility in May. From left to right: Hope Strachan, Minister of State in The Ministry of Transport; Atario Mitchell, president of Bahamas Striping Group of Companies; and Khaalis Rolle, Minister of State for Investments. (Photo courtesy Bahamas Striping)