Source:
Date:
Updated:

Rhino Car Hire
Thursday, March 20, 2014
Thursday, March 20, 2014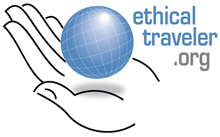 Ethical Traveller has just released the list of top ten ethical destinations worldwide and it makes interesting reading for ethical tourists who want to try somewhere different yet not break the bank.
Ethical Traveller looked at tourist destinations worldwide to discover places that people would actually want to travel to – there's no point promoting ethics for an unappealing destination. They then looked at three key aspects that guide the ethical nature of a destination and compiled the top ten based on them.

The three categories on which destinations are judged are:
Making the top ten for 2014 is The Bahamas, the group of beautiful, sun-drenched islands in the Caribbean. Efforts by The Bahamas government to preserve the unique ecology of the islands, hand in hand in with sustainable tourism, earned it top spot. The country also invests heavily in social projects and has an excellent track record on human rights.
This is an excerpt from Rhino Car Hire as it appeared on March 20, 2014. For updates or to read the current version of this post in its entirety, please click here.

Continue reading this post >