Bahamas-based charity Starlight Global recently held its signature event, titled A Night of Inspiration, in South Africa. The cultural event, which is designed to motivate people to achieve great things, was held at The Saxon boutique hotel in Johannesburg.
Guests sat down to a formal dinner while by Sibongile Mngoma (pictured, top), a well-known opera singer, performed accompanied by a string quartet.

Werner Gruner, founder of Starlight Global, brought remarks and thanked the main sponsor, Andbank, for supporting the vision and cause of the foundation.
Starlight Global also made a donation to the Joburg Ballet Co.
Juan Iglesias, chief executive officer of Andbank (Bahamas) Ltd, said that: "The international community is slowly but surely focusing its attention on the tremendous potential that Africa has to offer."
"The Bahamas and the Caribbean happen to be the area in the world with the most concentrated amount of Afro-descendents. Today, The Bahamas has a powerful financial services sector from which Africa can benefit and, in return, investors are slowly considering Africa in their investment decisions–shown by the latest oversubscription of newly issued African sovereign bonds."
"In general, as a bespoke boutique bank, we have noticed an increased demand for high-end tailored financial services and hence we are exploring emerging markets with a view of expanding our footprint where we see potential. That could include Africa in addition to Latin America."
Guests who attended the event included: South Africa's former Central Bank governor Emeritus Tito Mboweni; Moeletsi Mbeki, political analyst and brother to former President Thabo Mbeki; Princess Tirelo Molotlegi of the Royal Bafokeng Nation and newly appointed advisor to the Board of Andbank (Bahamas); Josina Machel; Nkosinathi Biko, CEO of the Steve Biko Foundation; Amadou Fall, the NBA's managing director for Africa; and other guests, who traveled from as far as Botswana and Zambia.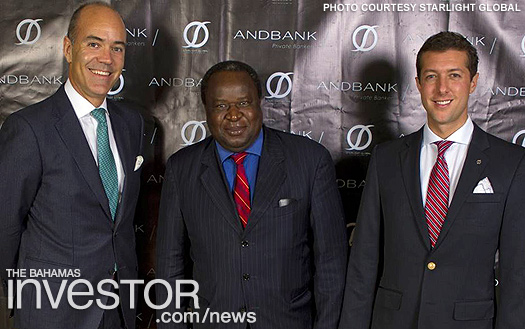 Pictured: Juan Iglesias, CEO Andbank (Bahamas); Tito Mboweni, former governor of the Reserve Bank of South Africa; Werner Gruner, founder of Starlight Global and Director of Andbank (Bahamas). (Photo courtesy Starlight Global)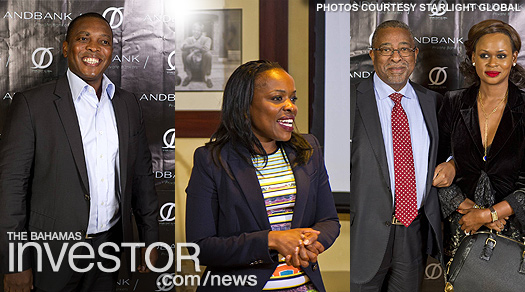 Pictured: (from left) Nkosinathi Biko, CEO of the Steve Biko Foundation; Princess Tirelo Molotlegi of the Royal Bafokeng Nation and Advisor to the Board of Andbank (Bahamas); Moeletsi Mbeki, political analyst and brother to former President Thabo Mbeki; and Thandeka Gqubule. (Photos courtesy Starlight Global)