Source:
Date:
Updated:

cayCompass
Wednesday, January 8, 2014
Wednesday, January 8, 2014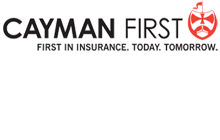 08 January, 2014 (cayCompass) — The ratings of Cayman First recognize its improved capitalization and positive non-health operating results along with its expertise in the Cayman market, AM Best said. Cayman First's ratings also reflected improvements in the company's health business and the winding down of litigation from prior ownership, which continues to have a negative impact on the company's earnings and capital position, the rating agency noted.
Potential negative rating triggers for Cayman First include deterioration in its operating results, in particular from its accident and health business, or a decline in equity resulting in increased leverage metrics. Positive rating triggers would include continued improved profitability and organic surplus appreciation.

The ratings of Bahamas First General, in turn, are the result of its continued excellent capitalization, historically favorable operating performance and leading market share in the Bahamian market. These factors are supported by BFG's, local market expertise, conservative catastrophe program and solid risk management programs. These positive rating factors are offset by BFG's dependence on reinsurance, geographic concentration and catastrophe exposure, particularly to hurricanes in the Caribbean. Additionally, there is increased competition within the Bahamian insurance market and lingering economic and fiscal concerns about the Bahamas' overall economic outlook. While the outlook for BFG's ratings is stable, positive rating actions could occur if the company exhibits sustainable long-term improvements in operating performance coupled with improvements in The Bahamas' macroeconomic environment. Protracted adverse operating results that are exacerbated by a large catastrophic event or a significant decline in risk-based capitalization would be potential negative rating triggers.
Source: cayCompass.