Source:
Date:
Updated:

GlobeNewswire
Monday, April 29, 2013
Monday, April 29, 2013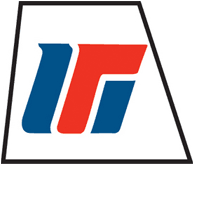 NASSAU, Bahamas, April 29, 2013 (GLOBE NEWSWIRE) — Ultrapetrol (Bahamas) Limited (Nasdaq:ULTR), an industrial transportation company serving marine transportation needs in three markets (River Business, Offshore Supply Business and Ocean Business), announced today the appointment of Ms. Cecilia Yad as the Company's Chief Financial Officer, succeeding Leonard J. Hoskinson. Mr. Hoskinson will remain with the Company as Vice President, International Finance.
Ms. Yad is a Certified Public Accountant with over 25 years of finance experience working with diverse multinational companies. Most recently, she was the CFO for Iberia-Latin America of ISS, a Danish-based services company. Prior to ISS, she held planning, accounting and finance executive positions with Clorox, a U.S. consumer goods company where she worked for 10 years. She also worked for Energizer, Deloitte, and the Royal Bank of Canada, where she gained substantial experience in cost accounting, auditing and credit analysis.

About Ultrapetrol
Ultrapetrol is an industrial transportation company serving the marine transportation needs of its clients in the markets on which it focuses. It serves the shipping markets for containers, grain and soya bean products, forest products, minerals, crude oil, petroleum, and refined petroleum products, as well as the offshore oil platform supply market with its extensive and diverse fleet of vessels. These include river barges and pushboats, platform supply vessels, tankers and two container feeder vessels. More information on Ultrapetrol can be found at www.ultrapetrol.net.