Source:
Date:
Updated:

PRWeb
Tuesday, April 23, 2013
Tuesday, April 23, 2013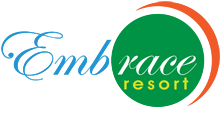 As the world prepares to celebrate Earth Day on a grand scale very soon, EMBRACE Resort in The Bahamas is striving to incorporate a culture of sustainability into its new 7-villa property on remote Staniel Cay in The Exumas. EMBRACE is just a boat ride away from the pristine, protected Exuma Cays Land & Sea Park and the ultra-luxurious private islands of Oprah, Tyler Perry, Tim McGraw and Johnny Depp. As the resort nears its grand opening date in Spring 2014, green and eco-friendly construction practices are taking center stage and creating buzz all over Staniel Cay and The Bahamas at large.

At EMBRACE, sustainable tourism goes beyond recycling – it's a lifestyle commitment adopted by everyone on property. EMBRACE's identity is inspired by the pristine individual islands of The Bahamas, so focusing on environmentally conscious practices, from construction through completion, is key.
"Travelers come to The Bahamas, and especially the Exumas, because they're enchanted by our pristine natural surroundings," said Nicole Ferguson, EMBRACE Resort's owner. "If those of us in the tourism industry don't make the effort to take care of our environment, visitors will eventually stop visiting our shores. If The Bahamas is to flourish for years to come, sustainability must start with us."
During the construction phase, EMBRACE is working with an environmental consultant who's assisting in sourcing eco-friendly products like low-to-no VOCs paint and dual flush, low-water toilets, ensuring every aspect of construction will have little impact on the environment and surrounding marine features. Even the décor at EMBRACE is being sourced locally, focusing on natural pieces instead of processed and imported items.
Once EMBRACE opens for business later this year, it will host events for the local community focusing on sustainable tourism, recycling and waste management initiatives, with the ultimate goal of making Staniel Cay a more environmentally friendly community. In order to effect change throughout the country, EMBRACE plans to partner with organizations like Cans for Kids, Bahamas Waste, Go Green Bahamas, the Bahamas National Trust and of course, the neighboring Exuma Cays Land and Sea Park.
About EMBRACE Resort
Located on tiny Staniel Cay (Population: 80) in the Exuma, Bahamas chain, EMBRACE Resort is approximately 75 miles south of Nassau and 250 miles of southeast of Florida. Once completed, EMBRACE will feature 7 themed villas and the only spa, fitness center and meeting space on the island, along with a luxurious poolside cabana and an upscale restaurant featuring new twists on classic island delicacies. Interested business partners are welcomed to contact 305.407.1058 with inquiries.