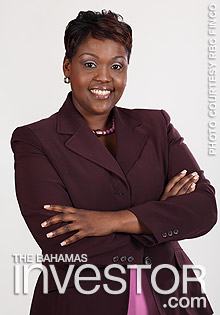 RBC FINCO has announced that Tanya McCartney, managing director, RBC FINCO, has been awarded the 2013 Cheryl Bazard Founding President's Award.
The award, which is presented by The Bahamas Association of Compliance Officers (BACO), is given each year to an individual who has made invaluable contributions to the development of the Bahamian community.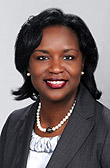 The Cheryl Bazard Founding President's Award is named in honour of Senator Bazard (right), who in 1999 established BACO.
BACO is made up of compliance officers throughout The Bahamas and has more than 100 members.
McCartney has been involved in community service for many years, including service on the Council of the College of The Bahamas and the Board of the Public Hospitals Authority.
She is currently president of the Bahamas Institute of Financial Services (BIFS) and past president of BACO.

Marsha Ferguson, BACO president, and Cheryl Cartwright said: "McCartney is a proud Bahamian whose love for her country and her fellow Bahamians is beyond question. She is a change leader in many arenas such as banking, politics, national service, and education."
Nathaniel Beneby, market head, Personal Banking in The Bahamas, Cayman and Turks & Caicos Islands said RBC was proud of McCartney's accomplishments.
"RBC believes in the power of communities and the individuals who live in them. At RBC we realize that our employees are our foremost strength as a company, and it is their talent, creativity and passion that make it possible for RBC to effectively serve our customers, partners and communities," he said.