Source:
Date:
Updated:

PRNewswire
Monday, January 7, 2013
Monday, January 7, 2013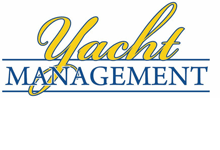 MIAMI, Jan. 7, 2013 /PRNewswire/ — South Florida businessman Joshua Kerrigan is pleased to announce that he and his business, Yacht Management, Inc., will be opening a new administrative office in the Bahamas over the course of this winter season. This is just one business move in a long line of recent successes for Joshua Kerrigan.
"I love the Bahamas, personally, and there's a really vibrant yachting community there that I think could really benefit from the personalized services that Yacht Management, Inc. can offer," remarked Joshua Kerrigan . "I'm very excited to get this new office off the ground and start bringing quality maintenance and administrative services to yacht owners in and around Nassau."

The new office in the Bahamas comes in the wake of a large marina management deal in South Florida, which promises to bring business and increased visibility to Yacht Management, Inc., which relies on word of mouth for its advertising. Joshua Kerrigan also recently hired an additional full time captain to cover the increased business from the marina deal, brining his staff up to 25 full time members.
"We've been having great success in the past couple of years," commented Joshua Kerrigan , who is himself a yacht captain for the company. "We've been focusing on expansion recently, and eventually we had such successful growth that we realized that we would need another office space to handle the volume of business that we're doing. And why not have that office in the Bahamas?"
Captain Joshua Kerrigan often vacations in the Bahamas to dive and fish, and he has become quite familiar with the Nassau area. Additionally, each year, Yacht Management, Inc. treats its employees to a trip to Westend, Grand Bahama. So, as Joshua Kerrigan was deliberating on a potential location for the new office, the Bahamas were an obvious solution.
"I very much look forward to the boom in business that the new Bahamas office will bring to us as we continue to experience immense growth here in South Florida," said Joshua Kerrigan . "I'd like to keep expanding the business aggressively, relying on word of mouth and unbeatable quality service to continue to see growth in our customer base."
Joshua Kerrigan invites interested yacht owners to get in touch with him for a consultation with Yacht Management, Inc.