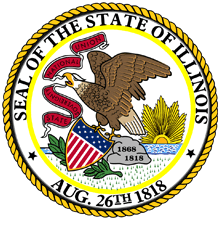 Minister of Foreign Affairs and Immigration Fred Mitchell is in Springfield, Illinois today on an official state visit.
The broad objectives of the visit are to strengthen diplomatic relations and bilateral cooperation between The Bahamas and the state of Illinois, given its "strengths in the sectors of manufacturing, agriculture and oil production, which are of interest to The Bahamas and our plan for future development," said Minister Mitchell.
On April 16, the Minister is scheduled to address both the House of Representatives and the Senate in separate sessions. Later, Mitchell is scheduled to hold meetings with Governor of Illinois Patrick Quinn.

This meeting with the Governor would include the director of the Illinois Department of Commerce and Economic Opportunity as well as the director of the Illinois Bureau of Tourism.
The Minister is due back in the capitol on April 17, 2013.