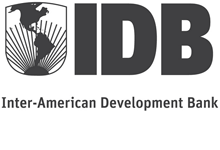 Jan. 2013 (IDB) – The Inter-AmericanDevelopment Bank (IDB) and the Government of the Commonwealth of The Bahamas signed today a Technical Cooperation Agreement at the occasion of the Second Annual IDB Caribbean Governors' Meeting being held in Kingston, Jamaica.
President Luis Alberto Moreno signed the Agreement on behalf of the IDB and The Honourable Michael Halkitis, Minister of State in the Ministry of Finance and The Bahamas Governor for the IDB, signed on behalf of The Bahamas.

The Technical Cooperation Grant of US$200,000 was approved by the Bank on January 10, 2013 for the sole purpose of supporting the Government of The Bahamas in the efforts to provide humanitarian assistance to the populations affected bythe recent passage of Hurricane Sandy.
Based on the assessments carried out by the Government of The Bahamas, Hurricane Sandy significantly affected economic activity and caused damage to public infrastructure in the affected islands. Estimates show that the damage reached around 9 percent of GDP (or US$702.8 million). The storm caused two reported deaths and inflicted the most severe damage in the Southeastern, Central and Northwestern islands – particularly on Cat Island, Exuma, Grand Bahama and Long Island. Approximately 488 people were forced to utilize shelters during and as a result of the storm – 51 in New Providence and 437 throughout the Family Islands.
Approximately one thousand and thirty homes sustained varying levels of damage, of which 10 percent have been rendered uninhabitableuntil major repairs can be completed. Cat Island and Exuma, which took a direct hit, experienced the most extensive damage in the form of flooding, structural damage to homes, downed trees and utility poles. Many homes in Grand Bahama also experienced severe flooding with roads in several areas rendered impassable due to the height of the water – as high as six feet in some areas in the aftermath of the hurricane. On Long Island, there was structural damage to homes and roofs of several buildings while significant damage was sustained to farmers and fishermen's crops and equipment – essential to their livelihoods. Excessive flooding, damage to public infrastructure and power outages were reported on Acklins Island, Ragged Island, the Abacos, Governor's Harbour, South Eleuthera, Crooked Island and Inagua.
IDB's assistance will support Government efforts to provide humanitarian relief to the affected populations in the hardest hit islands, including the provision of resources and materials for transport as well as removal of debris.
The National Emergency Management Agency (NEMA) will be responsible for management and administration of the resources.
The increasing vulnerability of The Bahamas to the effects of climate change cannot be overstated and this Hurricane and the devastation which it has caused, is another reminder that much is yet to be done in building the resilience that can position The Bahamas to prepare for and handle these eventualities.