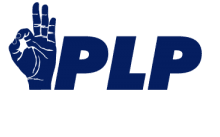 The government is setting its sights on a medium-term strategy that will consolidate the public finances and achieve significant and sustainable reduction in the government's debt burden, Prime Minister Perry Christie said this week.
While presenting the 2012/2013 Mid-Year Budget Statement on the six months ending December 31, 2012, at the House of Assembly February 25, 2013, the Prime Minister said: "For the sake of prudence, the plan will be monitored closely and, on the basis of evolving developments, will be adjusted as necessary as we move forward."

He said as the key components of the government's medium-term fiscal plan, action will be pursued in respect of recurrent expenditure, recurrent revenue and capital expenditure in order to both eliminate the primary deficit and get the debt-to-gross domestic product (GDP) ratio to lower levels.
Prime Minister Christie explained that the primary deficit excludes interest charges on the debt and debt repayments and represents the key indicator of debt sustainability.
"On the recurrent expenditure front, we will implement a steady decline in its ratio to GDP by one half of a percentage (0.5 per cent) of GDP per year, beginning in 2013/14 and on through 2016/17. As such, we intend to reduce the ratio of recurrent expenditure to GDP from the projected 21.1 per cent over the course of this fiscal year to 19.1 per cent of GDP by 2016/17."
Prime Minister Christie said on the capital side, the government believes that a sustainable medium-term target is three per cent of GDP, which in today's level translates into annual investments in the area of $250 million.
"We move forward toward that target by restricting capital expenditure to 3.5 per cent of GDP by 2013/14."
He said the government is also targeting structural reforms that would improve the revenue yield over the medium term by almost four per cent of GDP, to 21.5 per cent of GDP in 2016/17 from 17.6 per cent to 2012/13.
"The successful implementation of this plan over the medium term is projected to result in a return to surpluses on recurrent account by 2015/16; primary surpluses by 2014/15; and a turnaround in the GFS Balance from a deficit to GDP ratio of 6.5 per cent of GDP this year to a small surplus by 2016/17."
The Prime Minister said: "In sum, through these efforts, we expect to be able to arrest the growth in the debt to GDP ratio by 2014/15 and to begin a gradual reduction in the ratio to just over 50 per cent of GDP by 2016/17."