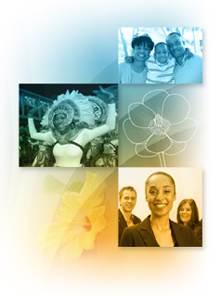 Cabinet ministers and high-ranking representatives from Customs, Labour, Finance and other government departments and agencies will be on hand when the Ministry of Finance hosts its first ever E-government and Business Forum March 21 from 9am-12pm at the Sheraton Nassau Beach Resort Independence Ballroom A.
The forum, which is free and open to the public, is being held to review benefits of conducting business through the government's portal, what government is doing to modernize services through technology, and to provide for inclusiveness of businesses in the process.

"Bahamas.gov.bs is a valuable resource for residents, businesses and visitors alike," said deputy director of information Carol Roach. "It is our hope that the forum will provide an opportunity to share just how much is available online and for us to learn from others what else they believe would be helpful. We will soon be introducing 11 new agency sites, and new online services, and this is ideal timing to ensure that we bring the public what they most need."
The forum includes addresses by Minister of State for Finance Michael Halkitis and Attorney General Allyson Maynard-Gibson.
There will also be a panel discussion with representatives from Bahamas Customs, Ministry of Labour, The Bahamas Investment Authority and the Attorney General's Office.
For information, log onto www.bahamas.gov.bs