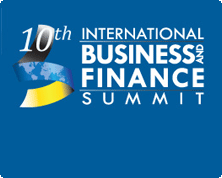 A dynamic business centre requires a modern, development-focused immigration policy, said Ryan Pinder Friday.
The Ministry's goal is to work with the Department of Immigration to ensure a progressive immigration policy that protects and facilitates opportunities and mobility for Bahamians, while efficiently meeting the needs of business for occasional foreign talent, he said.
His comments came during Bahamas Financial Services Board's (BFSB) 10th International Business Finance Summit (IBFS) February 1-3 in Bimini.
"My Ministry understands that every international business center operates with foreign talent and that every center has a rigorous immigration process," said Pinder. "However, our centre demands a responsive immigration management system that considers domestic development goals."

Over the next few weeks, the Ministry will head into talks with the Department of Immigration, regulators and the financial services industry representatives to propose a smoother immigration policy specifically for the financial sector, he said.
Paramount in this proposal will be mechanisms to identify and confirm legitimate business needs for foreign talent. That is, whether the expat worker is necessary because of specific company knowledge, language requirements, promoting head office training programmes, among other things.
"We must ensure that there is appropriate succession planning and knowledge transfer within reasonable timeframes," said Pinder. "Finally, we must ensure that the immigration process reduces uncertainty through a more efficient process. We must ensure that there are clearer, more transparent requirements; faster processing time, an applications tracking process and flexibility to fairly deal with urgent cases."
tblair@dupuch.com