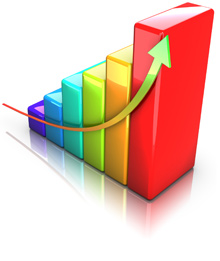 In the first of a series of Meet the Ministers sessions, Minister of State for Finance Michael Halkitis spoke about the government's strategy for economic growth with members of the Bahamas Chamber of Commerce and Employers Confederation.
The strategy includes diversifying the tourism and financial services industries, while fostering links between sectors, and to identify and remove impediments to growth, particularly in the business environment.
According to Halkitis, the government attaches a high priority to identifying, promoting and supporting new foreign direct investment (FDI) projects, but will also support local small and medium size enterprises which, he says, are "the real engines of growth and job creation."

"The government is developing a new policy framework that will enhance the creation and expansion of small and medium size enterprises and the employment opportunities that they generate," the Cabinet minister told chamber members.
"We are also striving to enhance the business environment through a variety of initiatives that will improve the business-government interface."
These range from the adoption of a modern e-government platform for a number of government programmes and services, to reform programmes designed to make key government agencies more customer-friendly, while improving access to services.
So far, efforts have been made in the areas of customs, business licences, real property tax and overall tax administration, said Halkitis.
Looking ahead, growth in domestic economic activity is projected to be sustained in 2013, according to the Minister, with the International Monetary Fund (IMF) projecting real growth of 2.7 per cent for The Bahamas.
tblair@dupuch.com