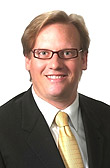 Countries do not change their growth trajectories on their own; rather, it takes vision, action, cooperation between the private sector and the government and perhaps, most importantly, leadership, according to Minister of Financial Services Ryan Pinder.
The Minister made the comments during his address to industry leaders at the Bahamas Financial Services Board's (BFSB) 10th International Business Finance Summit (IBFS) held at Bimini Bay Resort February 1-3.

He shared his ministry's vision for the redevelopment of The Bahamas' financial services industry, zeroing in on increasing the jurisdiction's competitiveness as a full-service business centre; backing business friendly immigration policies; developing a comprehensive approach to innovation and focusing on new geographic markets.
One important aspect of the Ministry, he said, is to keep abreast of international initiatives that threaten the industry. Over the next few weeks FATCA will be a top priority, with a view to ensuring that The Bahamas has a detailed strategy for maintaining its competitive edge in this new regulatory environment, the Minister stressed.
"FATCA's regulations contain various options that are being carefully studied by my Ministry. I am mindful, that my Ministry ought not to consider the implications of FATCA in a public sector vacuum," said Pinder.
"Therefore, to ensure that private sector participants are included, I have installed a Minister's Advisory Group to ensure that your views are considered."
The group has already met and has commenced its work, he added.
Acknowledging that a modern regulatory environment is an important selling point for any jurisdiction, Pinder is hoping to make an announcement on how to address FATCA before March.
Reasoning that a regional approach to international initiatives supports the national approach, the Financial Services Minister aims to take a leadership role amongst regional groupings, such as CARICOM and CARIFORUM.
"My strategy also involves The Bahamas systematically identifying those jurisdictions outside of the region with positions that are compatible with The Bahamas, so that discussions may be advanced with a view to developing common strategies for addressing these initiatives," said Pinder.
"The Bahamas has many friends in the world and we are prepared to call upon like-minded nations to have a truly global discussion on the future of international business and finance."
tblair@dupuch.com