PORT-OF-SPAIN, Trinidad–The Caribbean Community (CARICOM) must remain alert, proactive and responsive as it confronts the shifting priorities of the world's dominant players including its traditional partners, CARICOM secretary-general Ambassador Irwin LaRocque (pictured) said May 13.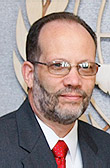 Survival in the current global environment demands a commonality of ambition and vision, as well as a deep level of coordination to ensure the strategic positioning of the community in the hemispheric and global arena," LaRocque said.
"Such foreign policy coordination is one of the four pillars on which this community rests and an important weapon in the diplomatic arsenal of our Member States."

"The Community's track record of a coordinated approach to foreign policy issues and of speaking with one voice continues to earn the attention of the international community. As a consequence, we are witnessing the increased interest of Third States in the community to a large extent, because of our cohesion as a regional grouping," LaRocque added.
Addressing the Opening Session of the 16th Meeting of the Council For Foreign and Community Relations (COFCOR) in Port-of-Spain, Ambassador LaRocque said "this changing landscape" requires a new modus operandi.
CARICOM celebrates its 40th anniversary this year.
Bahamian Minister of Foreign Affairs Fred Mitchell, Bahamas Ambassador to CARICOM Picewell Forbes and Foreign Service Officers Charmaine Williams and Joy Newbold are representing The Bahamas at the summit.
"CARICOM is engaged in a period of profound introspection and constructive self-criticism that should lead to creative problem-solving," Ambassador LaRocque said.
"Over the past two years, CARICOM Heads of Government have led the process of reviewing the Community's strategies and policies to ensure successful navigation, in order to emerge stronger out of this period of change, challenge and opportunity."
The secretary-general said CARICOM must continue to "leverage this coordination" even as it engages "like-minded" States and other regional and hemispheric groupings such as the Organization of American States (OAS), the Community of Latin American and Caribbean States (CELAC), the Association of Caribbean States (ACS) and the Group of African Caribbean and Pacific States (ACP).
"Our partners in Latin America, Africa and the Pacific have much to offer and indeed are filling a tangible void left by some of our more traditional partners," he said.
"This leads to another strength of the community in addressing this 'new global order' – our ability to build on long-standing ties in order to forge stronger relations with emerging economies or like-minded states to assist in addressing global, regional and national problems."
"The era of transition in which the region finds itself is taking place also within the context of a dynamic and rapidly changing global environment. This is characterized by globalization and its practical effects; major shifts in the balance of power; the management of shared problems in an increasingly interdependent world; balancing the often-competing forces of globalization and regionalization. These present formidable challenges, especially for small states."
"These transformative changes at the international and hemispheric level influence or shape our economic and trade policies, our human and social development agenda, our regional security initiatives and our resource mobilisation efforts. These all inevitably impinge on the formulation and coordination of the community's foreign policy," Ambassador LaRocque added.