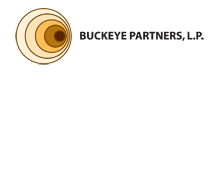 HOUSTON, Oct. 7, 2013 (GLOBE NEWSWIRE) — Buckeye Partners, L.P. ("Buckeye") (NYSE:BPL) today announced that, effective October 4, 2013, Barbara J. Duganier has been appointed to the Board of Directors of Buckeye GP LLC, Buckeye's general partner, and will also serve on the Board's Audit Committee.
Commenting on the appointment, Clark C. Smith, Buckeye's President and Chief Executive Officer said, "With over 30 years of leadership and strategic development experience, including her wide experience with respect to the energy industry, Barbara will be a valuable addition to our Board."

Ms. Duganier was most recently a Managing Director at Accenture, a management consulting, technology services, and outsourcing company. Over the past decade, she held various leadership and management positions in Accenture's outsourcing business, including as Global Chief Strategy Officer and as Global Growth and Offering Development Lead, and helped numerous clients in the energy, chemicals, mining, and utilities industries become high performance businesses. A year prior to joining Accenture, she served as an independent consultant to Duke Energy North America. From 1979 to 2002, Ms. Duganier, who is a licensed Certified Public Accountant, worked at Arthur Andersen, where she served as an auditor and financial consultant, as well as in various leadership and management roles, including as Global Chief Financial Officer of Andersen Worldwide.
Ms. Duganier serves as the Chair of the National Board of Directors and Audit Committee of Genesys Works, a not-for-profit organization that trains and places at-risk high school students in accounting, IT, and engineering internships in Fortune 500 companies. She is also a member of the Audit Committee of a private school, and on the Advisory Boards of two not-for-profits that support the arts.
Buckeye Partners, L.P. (NYSE:BPL) is a publicly traded master limited partnership that owns and operates one of the largest independent liquid petroleum products pipeline systems in the United States in terms of volumes delivered, with approximately 6,000 miles of pipeline. Buckeye also owns more than 100 liquid petroleum products terminals with aggregate storage capacity of over 70 million barrels. In addition, Buckeye operates and/or maintains third-party pipelines under agreements with major oil and chemical companies, owns a high-performance natural gas storage facility in Northern California, and markets liquid petroleum products in certain regions served by its pipeline and terminal operations. Buckeye's flagship marine terminal in the Bahamas, BORCO, is one of the largest crude oil and petroleum products storage facilities in the world, serving the international markets as a global logistics hub. More information concerning Buckeye can be found at www.buckeye.com.
Kevin J. Goodwin
Senior Director, Investor Relations

(800) 422-2825