Source:
Date:
Updated:

SuperClubs
Wednesday, December 18, 2013
Wednesday, December 18, 2013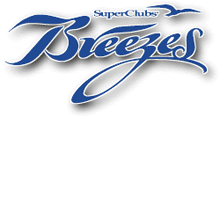 "We are proud that this project was completed on-time and within budget with a Bahamian contractor and Bahamian labor."
Nassau, Bahamas. December 18, 2013 (PRWEB)––Breezes Resort & Spa – Bahamas opened the Banana Boat, its new nautical themed restaurant. The hotel team members were the first to dine in the new restaurant, a day ahead of opening the restaurant to in-house guests, while their dining room received a facelift.
The new restaurant is the latest upgrade to the beachfront Nassau resort, which recently completed a refurbishment of its 400 guest rooms and suites and adding free in-room and property-wide Wi-Fi.

The Banana Boat, which has been completely rebuilt, replaces the former Main Dining Room. "Not only is the new space more modern with a contemporary look, but it is also more eco-conscious in its design," said John Issa, Chairman of Breezes Resorts & Spas.
The mid-section of the Banana Boat restaurant is designed in the shape of a ship's bow. Other areas of the restaurant feature beautiful porcelain tile selected by Aida Issa, who oversaw the décor of the space and a 120-foot serpentine-shaped buffet. The restaurant also features a terrace for guests to dine outdoors in the warm Bahamian climate.
"We are proud that this project was completed on-time and within budget with a Bahamian contractor and Bahamian labor," said Muna Issa, VP Breezes Bahamas.
Breezes' "Super-Inclusive" concept offers the best vacation value. Make a single payment for accommodations, all meals, and multiple dining options including Continental, Italian, and authentic regional cuisine, unlimited premium brand drinks, myriad land and water sports including equipment and instruction, entertainment, weddings, recreational activities and hotel taxes. Gratuities are included.
For more information or reservations, visit http://www.breezes.com, call 1-877-BREEZES (273-3937) or locally at (242) 327-5356 or contact a local travel agent.
About SuperClubs
SuperClubs, the world's only Super-Inclusive resort group, includes the following properties: Breezes Bahamas Resort and Spa; Breezes Varadero, Breezes Bella Costa, and Breezes Jibacoa in Cuba. Every SuperClubs holiday is Super-Inclusive – accommodations, all meals, premium brand cocktails, unlimited use of all sports facilities including equipment rental and instruction, entertainment, weddings, recreational activities, and hotel taxes. Gratuity is included.
SuperClubs operates and independently markets affiliate ROOMS resorts, and Jamaica's Negril Beach Villa. For more information or reservations, contact SuperClubs at (800) GO-SUPER (467-8737) or visit their website at http://www.superclubs.com.