Source:
Date:
Updated:
Author:
Daily Political
Wednesday, June 5, 2013
Wednesday, June 5, 2013
Trevor Kearing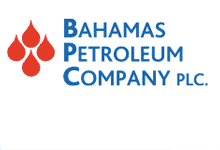 Bahamas Petroleum (LON: BPC)'s stock had its "buy" rating reiterated by equities researchers at Goldman Sachs in a research report issued on Tuesday, Stock Ratings Network reports. They currently have a GBX 16 ($0.24) price objective on the stock, up from their previous price objective of GBX 14.40 ($0.22). Goldman Sachs' target price would indicate a potential upside of 295.06% from the stock's previous close.

Separately, analysts at Canaccord Genuity cut their price target on shares of Bahamas Petroleum from GBX 22.65 ($0.34) to GBX 13.78 ($0.21) in a research note to investors on Monday, March 18th.
Bahamas Petroleum (LON: BPC) opened at 4.045 on Tuesday. Bahamas Petroleum has a 1-year low of GBX 3.85 and a 1-year high of GBX 10.00. The stock's 50-day moving average is currently GBX 5.6.
Source: Daily Political.