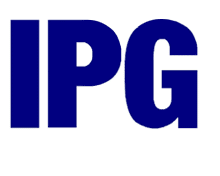 A survey of top trust specialists in Geneva and Zurich conducted by leading fiduciary services provider International Protector Group (IPG) has found that 83 per cent of respondents believed that the newly launched Bahamas Executive Entity (BEE) would be an important tool to strengthen, as well as simplify, their clients' international estate and estate planning structures.
The survey of 40 of the top investment advisors, lawyers and senior banking executives in Switzerland was conducted following a series of introductory presentations on the BEE given by IPG's specialists in Geneva and Zurich.

When asked about the possibility of their organizations using the BEE in the next 12 months, 61 per cent of respondents said it was likely they would do so.
"The survey results show how the Bahamas Executive Entity is a timely and ground breaking piece of legislation," says Andrew Law, chief executive officer of IPG. "It is the first incorporated structure designed to be a power holder that can resolve complex governance issues in fiduciary and wealth planning structures. It affords clients greater control in the administration and security of their wealth."
IPG recently incorporated the BEE as part of its portfolio of estate and inheritance planning services.
"The IPG findings highlight the importance of the Bahamas Executive Entity. In essence, the BEE will reduce personal liability by ensuring that any powers (eg voting control) are held in a legal entity."
"Having a BEE incorporated in a client's structure may help avoid family disputes and other personal conflicts that can arise while administering their finances, because more family members or their advisors can be involved in the decision making process. In addition, the Bahamas Executive Entity reduces costs and eases the complexities in administering trust structures," Law adds.
Law, who was closely involved with the government of The Bahamas in the development of the legislation, says: "Moving forward, IPG will use the results of this study to help shape the future of its work in the global estate and inheritance planning industry. The survey underlines IPG's research-driven approach to ensure a complete understanding of our clients' requirements. These findings will provide an important resource for carrying out further research into the use of the Bahamas Executive Entity and its application in a wider setting such as the insurance industry."