To broaden its appeal, the Sheraton Nassau Beach Resort & Casino is introducing a series of initiatives as part of the overall rebranding of the site as Baha Mar.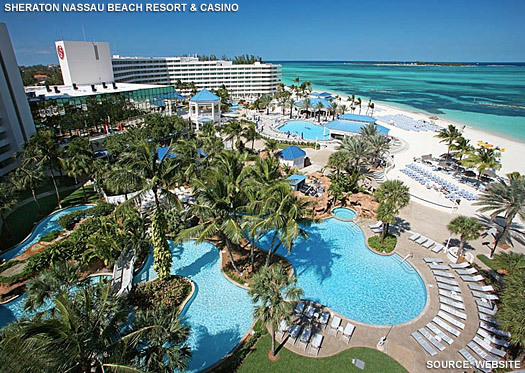 "As part of Baha Mar – one of the world's most exciting new tourism developments – the Sheraton Nassau Beach Resort & Casino's mission is to elevate our reputation as a leading family-friendly property, but also to diversify our approach and concentrate on promoting all that we have to offer," said Manny Corral, the resort's director of sales and marketing. "We believe our resort is poised for success in 2012 and beyond."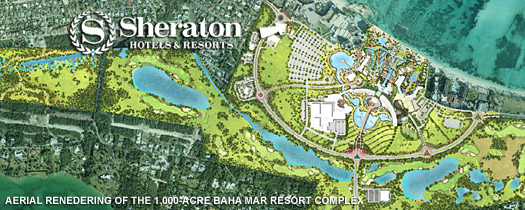 The Sheraton Nassau Beach Resort & Casino's Love Your Family Program provides families the opportunity to "connect while on vacation." The resort's family activities include movie nights throughout the week, as well as fireside storytelling and talent competitions.
The resort houses six restaurants and lounges serving a variety of island specialties and international cuisine. In 2012, the resort will roll out a redesigned, interactive cooking programme for guests, along with other new food and wine-focused activities.
The resort has also recently changed its name to recognize the world-class Crystal Palace Casino easily accessible to guests of the resort. The casino houses over 400 slot machines and 25 table games including Blackjack, Craps, Poker and more.
The resort is set on a 1,000-foot stretch of Nassau's white-sand beaches, with 694 oceanview guestrooms and suites, three freshwater pools, waterfalls, and a swim-up bar.