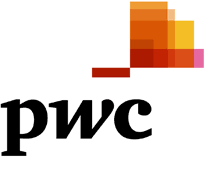 As white collar crime rises in the wake of the global economic crisis, PricewaterhouseCoopers (PwC) Bahamas is taking a proactive approach with the launch of its new forensic accounting division.
The department is led by forensic services manager Lenny Abrahams, a former police officer who was brought over from South Africa to help set up the new division.
"There has been a downturn in the economy and when that happens the incidents of fraud increase," says Abrahams, who has been at the helm of the forensic department for three months and says PwC can assist businesses with setting up controls so that fraud can be detected quickly. "We need to address this proactively to minimize losses. It is not something you just deal with as it comes along."

According to Abrahams, part of minimizing the risk, is assembling a team of professionals from the outset. "In bringing in forensic, internal audit and IT audit services, we are assisting entities doing business in The Bahamas in making them less susceptible to fraudulent acts," he says.
"We do a lot of preventative work as well. We attempt to identify loopholes in a system and advise clients on the controls they could implement to mitigate the risks associated with them."
According to figures from the Association of Certified Fraud Examiners, businesses worldwide are losing around five per cent of their revenue to fraud each year. This amounts to a total loss of $2.9 trillion.
Advisory Leader at PwC Bahamas Kevin Seymour encourages Bahamian businesses to face the problem and be more open about reporting fraud.
"There is a stigma that is sometimes attached to being the victim of a fraud," he says. "The way you deal with that stigma is through education and preventative measures. Any organization could be the victim of fraud."
Despite the risk of fraud increasing in recent years, Seymour praised The Bahamas' regulatory framework and its ability to safeguard against such occurrences.
"Given our size we have some very strong regulations in place. The fraudster has a better chance of succeeding in New York or London than he does in The Bahamas."
Abrahams will be addressing the Grand Bahama Business Outlook conference on February 23 at the Grand Lucayan in Freeport.
cmorris@dupuch.com