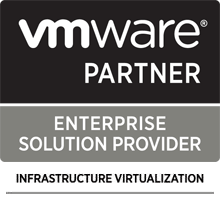 Thanks to partners like Cloud Carib's support and commitment in the region, VMware continues to expand in the Caribbean offering premiere cloud computing and virtualization solutions for SMBs and enterprises"
-Hector Luciano,
VMware
Nassau, Bahamas (PRWEB) April 26, 2012 – Following a period that has seen the company go from strength to strength in the Cloud Computing Sector in The Bahamas, Cloud Carib announced today that it has completed all requirements for the upgrade to Enterprise partner status, a highly respected designation of the VMware (NYSE:VMW) partner community.
"We congratulate Cloud Carib for achieving Enterprise status partner level with VMware", said "Hector Luciano, Sales Director for VMware in Latin America and the Caribbean. "Thanks to partners like Cloud Carib's support and commitment in the region, VMware continues to expand in the Caribbean offering premiere cloud computing and virtualization solutions for SMBs and enterprises"
Enterprise partner level – Why it matters.
Enterprise partners have a higher level of VMware expertise, which allows Cloud Carib to take advantage of VMware's solutions more effectively to develop and deliver enterprise-ready cloud services to market. As an Enterprise Solution Provider Partner, Cloud Carib also has access to several of VMware's products, licenses and support services — all of which will help us to improve the company's results in the Bahamian market, which in turn will enable its clients to improve their business.
"Enterprise level partners demonstrate an extensive expertise in working with VMware technologies, along with a deep understanding of the key technologies in the VMware enterprise-class cloud stack", Damir Lukic, Global Sales Manager of Cloud Carib stated. "We are grateful for the support we have received directly from VMware in the past months since Cloud Carib was established. To-date, we have invested in the formation of the business and forming alliances with leading technology companies, to bring only the best solutions to Bahamian and Caribbean businesses"

Cloud Carib – Caribbean Cloud Computing
Cloud Carib partnered with VMware as an integral component to establishing its cloud computing practice in The Bahamas. The firm targets industries that depend on robust technology infrastructure for their operation, including the financial, healthcare, hospitality, and government sectors. The firm's local presence provides a complete solution portfolio for demanding organizations in The Bahamas, enabling huge cost savings by utilizing the latest technologies by world-class vendors. Bahamian businesses with less than 20 servers can learn more about solutions for SMB's by visiting the dedicated "real world advantage" website: http://www.vmwaregrid.com/realworld/cloudcariblt/index.html
Recent projects in the financial industry include an infrastructure virtualization project for an asset management firm in Lyford Cay, and a disaster recovery solution for a leading BVI management consulting firm. Client benefits include reduced power consumption, storage efficiencies and a smarter utilization of network resources.
VMware event for Bahamian IT managers
Cloud Carib is planning a private brunch event in Nassau to present the latest VMware solutions to the Bahamian IT community, in an invitation-only event that will take place in June. Bahamas-based IT managers, and anyone interested in the cloud computing field in the Caribbean is welcome to apply at http://www.cloudcarib.com/vmware-event
About Cloud Carib
Cloud Carib, a Citrix-certified and VMware-certified partner in the Bahamas, offers a range of world-class cloud computing and IT solutions, with a core focus on infrastructure and application virtualization. Headquartered in Nassau and servicing the Caribbean region, Cloud Carib enables huge cost savings and operational improvements in organizations of all sizes. The company provides cloud computing solutions and services to customers in the government, financial, hospitality and healthcare markets.
For more information, visit http://www.cloudcarib.com. Connect with Cloud Carib on twitter: @cloudcarib and Facebook: facebook.com/cloudcarib
VMware is a registered trademarks and/or trademarks of VMware, Inc. in the United States and/or other jurisdictions.