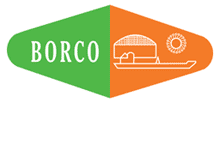 Buckeye Partners, LP, announced today that Clark Smith, Buckeye's president and chief operating officer, has been elected to succeed Forrest Wylie as Buckeye's chief executive officer and has been appointed to fill a newly created seat on the board of directors of Buckeye's general partner, each effective as of February 10, 2012.
Wylie will continue to serve as non-executive chairman, where he will remain active in developing Buckeye's strategic vision.
Smith will retain the office of president of Buckeye, in addition to his new role as CEO.
"As President and COO, Clark Smith has played a central role in developing our common vision and successfully executing our strategy, in addition to capably directing Buckeye's operations," said Wylie. "The board is extremely confident in Clark's ability to lead the organization as CEO and continue our track-record of improving financial performance while expanding our portfolio of assets."

"I am fortunate and excited to have the opportunity to lead an organization with such talented and entrepreneurial employees," said 30-year industry veteran Smith. "Buckeye operates an exceptional asset base that is well-positioned for growth and continued success. I am very optimistic about Buckeye's future."
Buckeye also announced today that, as part of a strategic organizational realignment, it has organized its operations into three business units and the board has appointed Robert Malecky, who will remain a senior vice president of Buckeye, to be the president of its Domestic Pipelines and Terminals business unit; Jeremiah Ashcroft III, who will remain a senior vice president of Buckeye, to be the president of its Buckeye Services business unit; and Mary Morgan, who will commence her employment with Buckeye on January 23, 2012, to be a senior vice president of Buckeye and the president of its International Pipelines and Terminals business unit.
Buckeye operates the BORCO oil storage and blending facility on Grand Bahama.