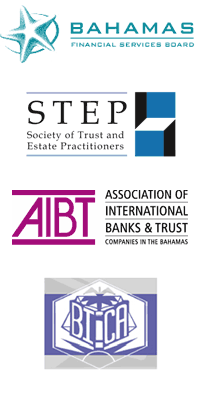 On February 16, 2012, The Bahamas Financial Services Board (BFSB) will partner with the Society of Trust and Estate Practitioners (STEP), the Association of International Banks & Trust Companies (AIBT) and The Bahamas Institute of Chartered Accountants (BICA) to host a full-day seminar entitled: The Bahamas Advantage: An Evolving and Dynamic Legislative Regime.
The seminar will provide an in-depth look at a number of the recent financial services related acts passed at the end of last year, including the Trustee Amendment Act, 2011, Rule Against Perpetuities (Abolition) Act, 2011, Executive Entities Act, 2011, International Business Companies (Winding Up) Amendment Act, 2011 and Companies Act (Winding Up) Amendment Act, 2011.
The cost of the event is $150 per person, which includes breakfast, lunch and presentation materials.

In Session I (jointly sponsored by BFSB, STEP and AIBT) panelists will address the reforms to The Bahamas' private wealth management platform.
Confirmed to speak is lawyer and trust expert David Brownbill, QC. Brownbill has for many years been concerned in the planning of international estates, including devising reserved powers arrangements and complex family governance and control structures.
Brownbill and BFSB's Trust Review Committee were instrumental in the amendments to the Trustee Act.
He will be joined by other presenters from the Trust Review Committee, including, Dr. Earl Cash, partner, Higgs & Johnson; Heather Thompson, partner, Higgs & Johnson; Tanya Hanna, partner, Graham Thompson; and, Arthur Seligman, partner, Lennox Paton. Sean McWeeney, QC, partner, Graham Thompson, will also be in attendance and available to answer questions.
In Session II (sponsored by BFSB and BICA) panelists will look at the amendments to the International Business Companies Act and to the Companies Act, which introduced a modern and comprehensive insolvency regime.
John Delaney, QC, Attorney-General will speak about why insolvency reform was necessary. Brian Moree, QC, senior partner, McKinney Bancroft & Hughes, will take us through the amendments. He will be joined by experienced liquidator and insolvency practitioner, Anthony Kikivarakis, partner, Deloitte.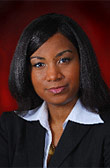 Aliya Allen, BFSB CEO, says: "The legislative developments and the seminar itself reflect the close and ongoing partnerships which BFSB enjoys with industry associations. These partnerships have been and will remain a vital channel for meaningful action that is in the best interests of the industry and our jurisdiction. Members are encouraged to take advantage of this partnership project."
Seminar reservations can be made by contacting BFSB at info@bfsb-bahamas.com or calling 326-7001.