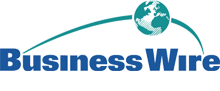 OLDWICK, N.J.–(BUSINESS WIRE) — A.M. Best Co. has affirmed the financial strength rating (FSR) of A- (Excellent) and issuer credit ratings (ICR) of "a-" of Sagicor Life Inc. (St. Michael, Barbados) and its operating life insurance subsidiary, Sagicor Capital Life Insurance Company Limited (Nassau, Bahamas). A.M. Best also has affirmed the FSRs of A- (Excellent) and ICRs of "a-" of Sagicor General Insurance Inc. (Sagicor General) (Bridgetown, Barbados) and Sagicor Life Insurance Company (Sagicor Life USA) (Austin, TX). Additionally, A.M. Best has affirmed the FSR of B++ (Good) and ICR of "bbb" of Sagicor Life Jamaica Limited (Kingston, Jamaica). The outlook for all ratings is stable.

Concurrently, A.M. Best has affirmed the ICR of "bbb-" of the ultimate parent, Sagicor Financial Corporation (SFC) (Barbados), and the debt rating of "bbb" on its USD 150 million, 7.5% senior unsecured notes, due 2016. The outlook is stable. SFC is publicly traded on Barbados, Trinidad and London Stock Exchanges.
The rating affirmations reflect the group's satisfactory capitalization, consistent earnings in its life insurance segments and favorable and improved operating results in 2012. SFC continues to have significant business and financial exposure to the Jamaican economy through SFC's controlling interest in Sagicor Life Jamaica Limited (SLJ). The exposure has decreased due to the recent sale of 8% of its ownership stake in SLJ, but A.M. Best believes that the exposure to the Jamaican economy and political system remains high, mitigated somewhat by the aforementioned sale as well as the overall favorable performance of its Jamaican operations.
The group's consolidated earnings performance, excluding losses from its discontinued lines of business at Lloyd's operations, has been consistently positive. Given its diversified geographical reach and product offerings, the group enjoys a strong competitive market position throughout the Caribbean region. Supported by profitable operations, the group's risk-adjusted capitalization remains adequate, including the business risk exposures in its Jamaican operations.
Sagicor General is among the largest property/casualty insurers in Barbados and has a significant presence in Trinidad and Tobago, Dominica, St. Lucia and Antigua. Sagicor General has continued to produce positive overall operating results, which are derived from the company's sound underwriting performance in conjunction with a steady stream of investment income. The company also benefits from the synergies derived as a subsidiary of SFC.
The group's overall leverage position is well within A.M. Best's expectations for the current rating level. In addition, diversified sources of cash and profitable operations provide adequate coverage to service its debt obligations.
Offsetting factors include the weak economic environment in the Caribbean region, negative impact of natural catastrophe losses globally, which posed challenges for the group in both 2010 and 2011, and a large amount of surplus notes in the capital structure of Sagicor Life USA. The increase in year-over-year revenue growth and net income, excluding losses in its Lloyd's operations, has been modest and reflects the challenge of top line growth due to the mature nature of the life insurance market in the Caribbean. Premium revenue also is projected to decrease in the next two years, noting the discontinuance of the lines of business that caused the losses in the Lloyd's operations, which should benefit Sagicor's operating profitability going forward. A.M. Best believes that the risk of Jamaican exposure going forward also may stress SFC's financial results should market and economic conditions deteriorate.
The group is well positioned for the current ratings; therefore, upward movement is unlikely. Key rating factors that could lead to negative rating actions include a decline in earnings and capital, further deterioration of Caribbean economies, specifically Jamaica, increased default exposure in its mortgage loans portfolio or an overall worsening of SFC's asset credit quality.
The methodology used in determining these ratings is Best's Credit Rating Methodology, which provides a comprehensive explanation of A.M. Best's rating process and contains the different rating criteria employed in the rating process. Additional key criteria utilized include: "Evaluating Country Risk"; "Rating Members of Insurance Groups"; "Risk Management and the Rating Process for Insurance Companies"; and "Understanding Universal BCAR." Best's Credit Rating Methodology can be found at www.ambest.com/ratings/methodology.
Founded in 1899, A.M. Best Company is the world's oldest and most authoritative insurance rating and information source. For more information, visit www.ambest.com
Copyright © 2012 by A.M. Best Company, Inc. ALL RIGHTS RESERVED.