Ready to hit boardrooms and executive offices around the world next month, the July issue of The Bahamas Investor magazine is packed with insightful commentary and in-depth features.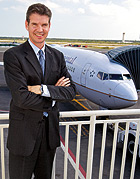 The Executive Focus feature shines the spotlight on chief executive officer of Nassau Airport Development Co Stewart Steeves and the work he and his team have been doing to complete Stage One of the Lynden Pindling International Airport's overhaul. The opening of the state-of-the-art US Departures Terminal in March marked a significant step in the multi-million-dollar redevelopment.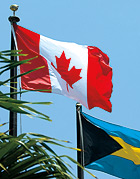 The top story in the Investing section takes a look at a lucrative, but sometimes overlooked, investment partner–Canada. The article draws attention to the fact that although Canada's contribution to The Bahamas' economy is often overshadowed by the US's influence, Canadian foreign direct investment into the offshore jurisdiction totaled $12.4 billion over the 22-year period from 1987 to 2009.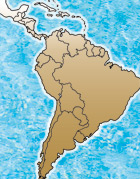 Other features in the issue include a look at emerging Latin American markets, succession and estate planning issues for high-net-worth individuals, and the renaissance of downtown Nassau.
The Island Living supplement in this issue has a wealth of information for investors looking to buy property in the island paradise and the 32-page Legal Directory is a vital resource for anyone doing business in the jurisdiction.
For all these stories and many more, pick up a copy of The Bahamas Investor magazine, available July 1. Order a free copy online by filling in your details in the box on the left. View the full issue online from next week.