Although the pace at which The Bahamas is entering into tax information exchange agreements (TIEAs) has slowed since a fevered spell of negotiations last year,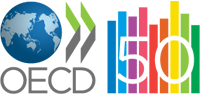 the jurisdiction is still working hard to forge ties with other jurisdictions on taxes, as per the Organisation for Economic Co-operation and Development (OECD) mandate.
Recently, OECD member countries have made it a priority to retrieve tax information about their citizens, especially those who are holding offshore or overseas accounts.
The Bahamas was quick to react to last year's directives, signing 22 TIEAs by the March 2010 deadline.
This year has seen the signing of further such agreements.

Recent activity includes a TIEA signed with the Republic of Korea, on August 4, 2011 in Washington DC, and similar agreements with Guernsey and Aruba, signed on August 8.
At press time, The Bahamas had signed a total of 27 TIEAs.
The Bahamas TIEA with Spain will come into force on August 17, 2011; the TIEA with Japan is due to come into force on August 25, 2011.
scotterill@dupuch.com