Thirteen outstanding business students at The College of The Bahamas (COB) are set to attend a conference addressing pivotal issues facing the banking and trust industry.

The Association of International Banks and Trust Companies (AIBT) and other corporate sponsors have made it possible for the students to attend the Nassau Conference 2011 free of charge. Now in its sixth year, the event draws industry professionals and well respected speakers from top international financial services providers.
The students were chosen based on their academic performance.
This year's conference will be held June 15, at the British Colonial Hilton, under the theme?Wealth Management: Navigating Our Future. Conference registration fees are normally $500.

"These students will share a key platform with local and international financial services professionals as they assess crucial issues facing the industry in The Bahamas and the dynamics of the global industry,"?says college president Dr Betsy Boze (pictured right).
For a number of years AIBT has afforded lucky COB students the opportunity to partake in the exchange of information at the Nassau Conference.
"This gives our students a strategic advantage. They are able to gain invaluable insight and perspective even before they become full-time professionals in this dynamic industry,"?says Boze. "It also affords them the kind of up close and personal exposure that broadens their local and world view and this positions them to gain a competitive advantage in their professional pursuits."
The financal services sector contributes around 27 per cent to the country's gross domestic product and employs 13 per cent of the workforce, according to the Bahamas Financial Services Board (BFSB).
The college is set to graduate approximately 120 students from various business programmes at a commencement ceremony May 26.
"Education is a people intensive business and it takes many people and partners to do what we do and do it well,"?says Boze. "This is why we are pleased to work along with the Association of International Banks and Trust Companies and the organizers of the Nassau Conference to bring this opportunity to fruition for our business students."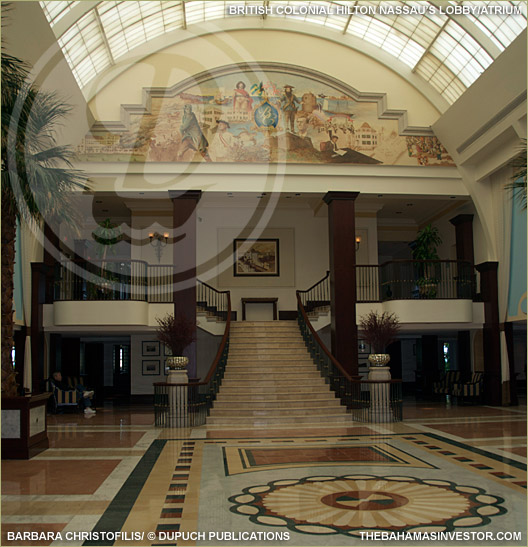 tblair@dupuch.com