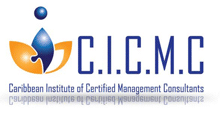 Businesses in The Bahamas will be able to draw on a pool of highly trained experts for guidance on improving their productivity, following last week's launch of the Bahamian chapter of the Caribbean Institute of Certified Management Consultants (CICMC).
"Having a chapter like this allows for knowledge to be available more widely," said Astrid Wynter, local representative for the Inter-American Development Bank (IDB) at the launch of the new branch held at the Sheraton, Cable Beach, on Friday last week.
"[The IDB is] a bank of knowledge, and management consultants are the bedrock for generating a lot of the practical knowledge to advance objectives in our member countries," she continued.
The branch, which is seeking full chapter status by end of the second quarter 2012, is being sponsored by Scotiabank Bahamas and supported by the IDB and the Caribbean Export Development Agency (CEDA). One of its primary objectives will be to support small and medium size enterprises (SMEs).

"We are trying to give SMEs real teeth. We are talking about real money for small business," said Donald Demeritte, interim president of the CICMC Bahamas Steering Committee, who highlighted that despite accounting for around 90 per cent of all registered businesses in The Bahamas, smaller firms contributed only 5.3 per cent to the country's gross domestic product (GDP).
Members of the Bahamian branch of the CICMC include economists, financial managers, lawyers, accountants and insurance management analysts. "Our members have a diverse background," said Demeritte. "At least 50 per cent of our members will be going through the full certification process."
According to Kennedy Consulting Research & Advisory, the global management consultancy industry was worth $350 billion in 2010. Chief operating officer of the CEDA Anthony Bradshaw commented: "Globally the industry is one of the fastest growing sectors. Given this, the development of the industry is seen as a priority for the CEDA."